A quick glance through our portfolio will show you that doing Seattle yoga studio photos is one of our favorite types of shoots. Our earliest yoga photos were shot with CorePower Yoga, with whom we'd been practicing yoga since we first met them at our photo mixer in 2013!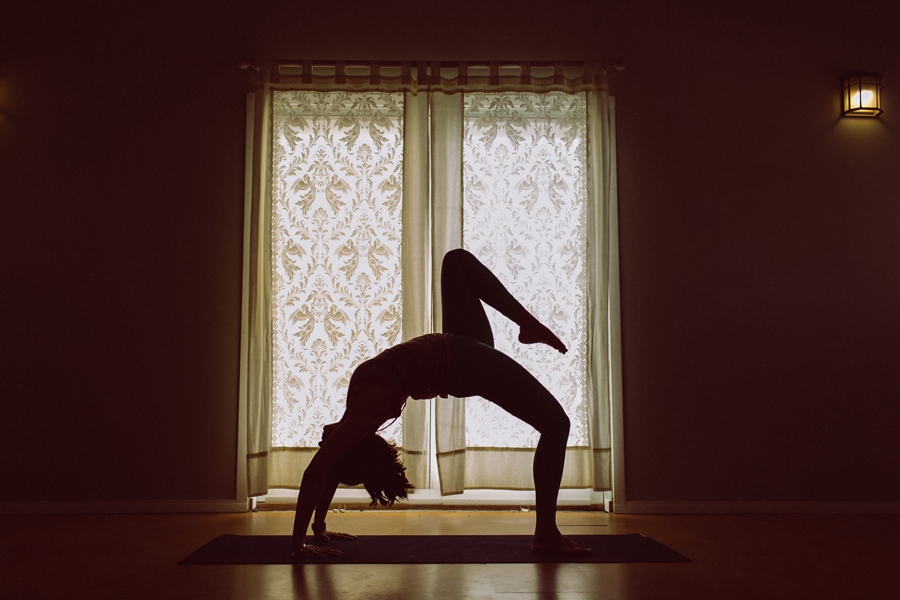 We love the challenge of capturing each yogi and each studio in a way that reflects the space, the values of the community, and the strengths of the teachers. This yoga shoot with Aru and her community at Aham Yoga was no exception. 
Arundhati is primarily a dancer. She is a very talented woman, filled with determination and will. Being a bollywood dancer with rigorous practice routines can be challenging. With that said, dance injuries become common too. In order to take care of her physical well-being and healing her imbalances, Aru turned to yoga. Since then, besides dancing, she dedicates her time to yoga as well.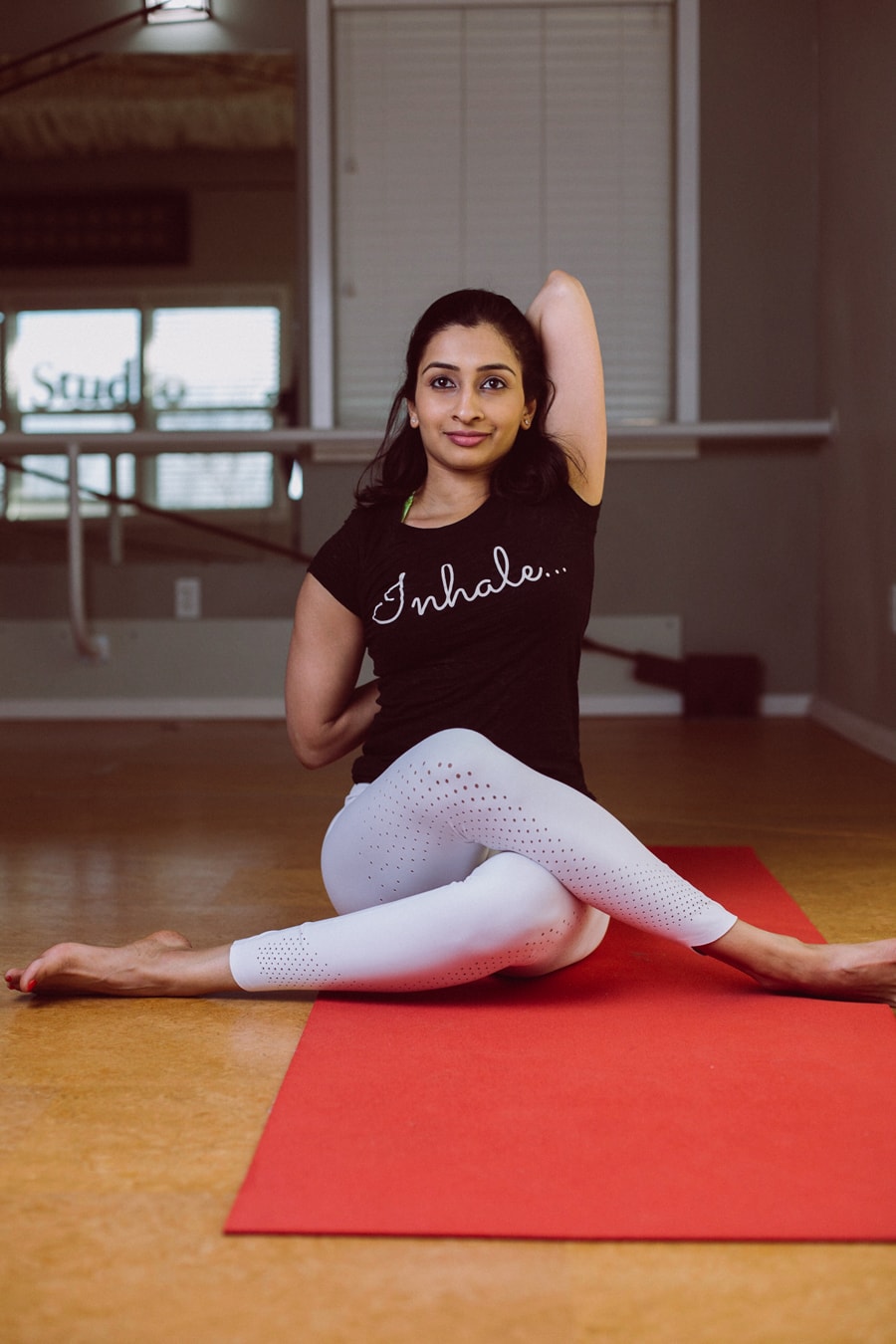 When you look at its history, Yoga has its origins in India. The beginning is hard to determine as it was orally passed from generation to generation. Lord Shiva is said to be the first yogi or Adiyogi. Lord Shiva is the Indian god who has blue skin, wears a snake on his neck, carries a trident with a two-sided drum, and has a crescent moon in his man-bun. He is often said to awaken the third eye at the intersection of his brow when he gets angry, which signifies the destruction of the world as I understand it. Indian mythology can be quite interesting, and the attires of all the gods in their pantheon are one of a kind!
But yes, coming back from that distraction, the earliest inscriptions of yoga were found in the fossil remains of the Indus-Saraswati valley civilization. Quite similar to a religion (but not a religion), yoga has grown over time and branched into different schools of yoga. It began as classical yoga during Patanjali's period, which was then written further in detail in the Bhagavadgita – an ancient Indian text. In the post-classical period, many yogis went on to popularize another form known as Hatha yoga. Then came the modern period, which led to the development of Raja yoga alongside Hatha yoga.
In contemporary times, yoga has gained significant recognition and is widely practiced across the globe. This popularity has much to do with the descendants of the Bose and Ghosh family from Calcutta. It was due to their efforts that modern yoga was able to reach Europe, Japan, Thailand and America from the streets of Calcutta. American author Jerome Armstrong's book 'Calcutta Yoga' captures this historical journey, which hadn't seen the light of day until early 2020! Thanks to them, we now have ample opportunities for more Seattle yoga studio photos that we might be able to shoot someday.
The pose in the following picture is known as balasana, also called the 'child's pose' in modern terms. Following it is virabhadra II or the 'warrior II' pose. Both these asanas or poses belong to Hatha yoga. Another very popular exercise is surya namaskar or 'sun-salutations' from Raja Yoga. It is an arrangement of twelve poses performed in sequence while conscious inhalation and exhalation of breath.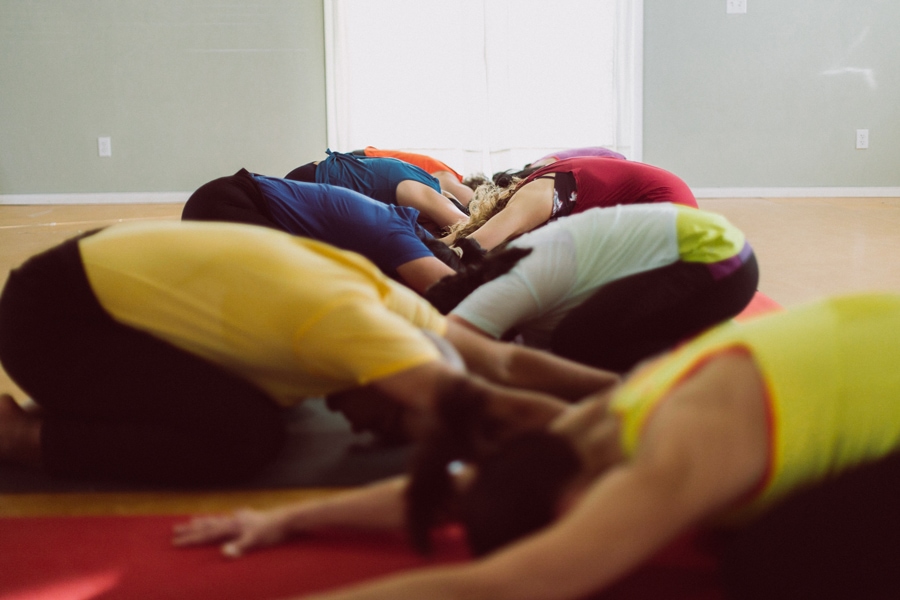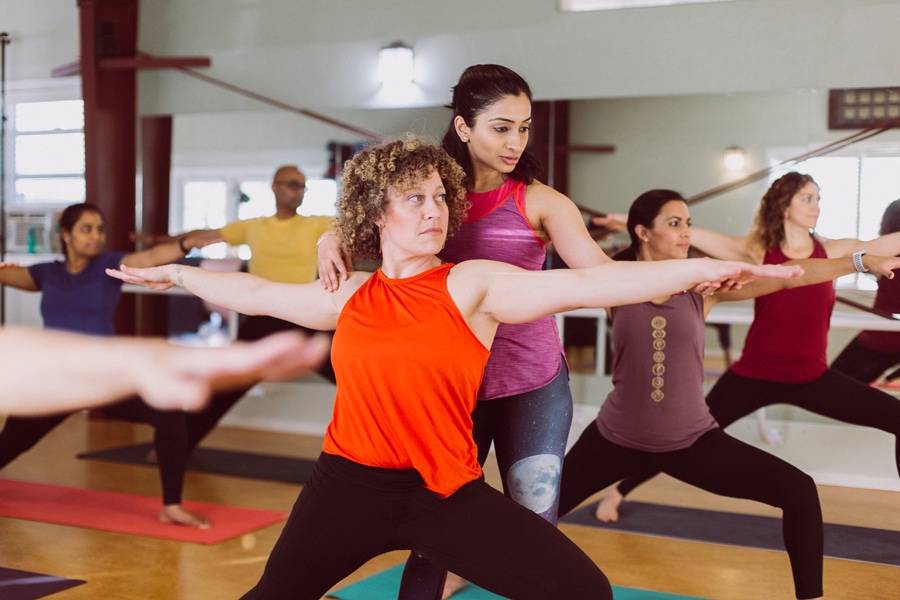 The movements and postures carry great significance, which calls for experienced yogis who are able to guide interested people.
Arundhati is the founder and lead teacher at Aham Yoga, and has a very lively following for her practice. You can witness her in action at her very own yoga studio (or look at these Seattle yoga studio photos for the time-being). She specializes in Vinyasa and Hatha yoga. These two forms can be seen as juxtapositions when their traditional meaning is considered. Briefly put, Vinyasa yoga is based on transitioning from one posture to another through a conscious sequence of breath. It is highly effective in healing repetitive motion injuries and developing a balanced body. Hatha yoga is the traditional form, generally referred to as 'yoga'. It focuses on static postures, breathing practices and meditation. Although it is considered to be gentle in nature, it is still mentally and physically challenging. As you continue practicing, it will greatly benefit your physical and mental well-being.
Through these two kinds of yoga practices, the Aham Yoga method offers you the chance to engage in fun, engaging, and dynamic yoga classes. It has been customized and created especially for yoga enthusiasts who wish to explore all aspects of yoga. Many members of the program have expressed the benefits of this method through their testimonials. They find Aru to be authentic, experienced and knowledgeable.
It is surely hard to find authentic yogis and even harder to find yogis who care for each individual in their class! With Aru, I personally felt at ease just by watching her. She practices precision and mindfulness in her everyday life, and that's definitely a true form of strengthening. It is very clearly visible in her movements and posture outside of class too.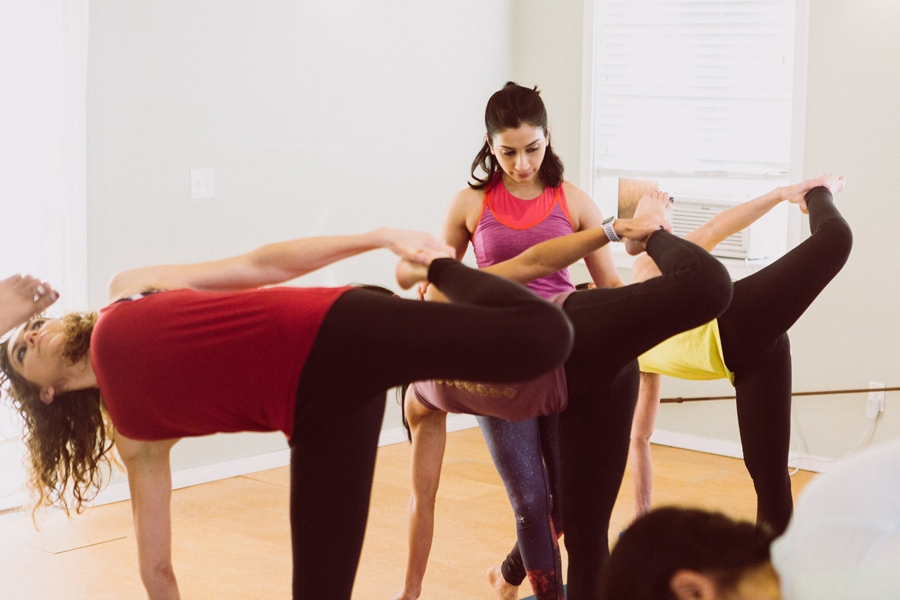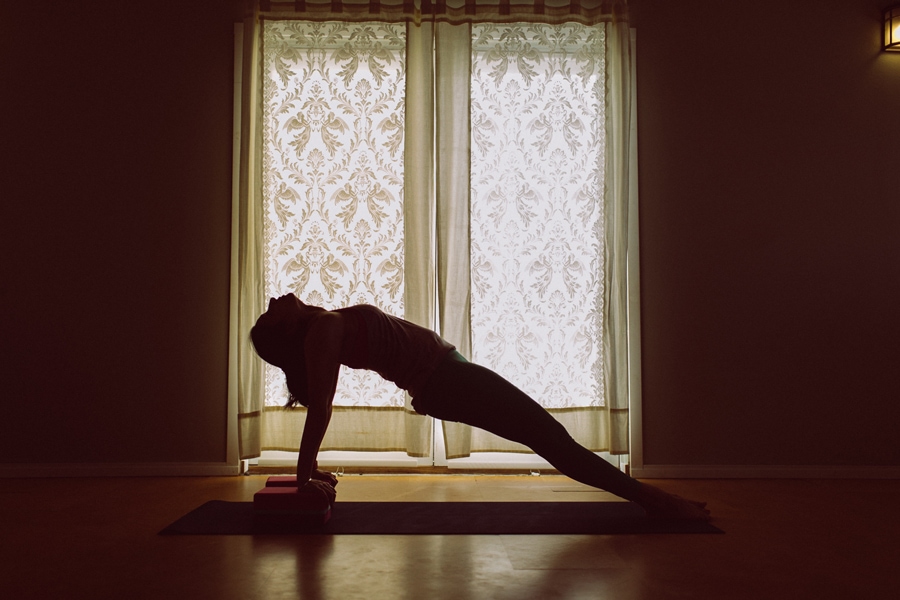 Apart from that, her movements always carry a hint of grace as a dancer as well. You can glance at some of her Seattle bollywood photos too! She runs a dance school as well where you can choose between dance classes or fitness workouts through dance. I sometimes wonder where she gets all her energy from. I suppose, more than energy, it's the endurance from her yoga practice!
We also had an opportunity to do a bright yoga photography session in Seattle with Aru before. Take a look if you are thinking of joining her Aham Yoga classes. We were also lucky to get a chance to do some headshots-seattle-event-photography/">event photography of yoga headshots in Seattle. 
If you're planning to get a dance or yoga or any practice-based shoot done, let us help you start!
7 HINTS TO MAKE YOUR SEATTLE YOGA PHOTO SHOOT A SUCCESS
1. Planning Poses – The process of planning your poses shouldn't be taken lightly. It can be difficult to select a handful from the numerous beautiful poses that exist in your practice! So when you are picking them out, keep in mind that they should be easy enough to be implemented by the members of the shoot. Secondly, they should also not be too difficult to be held in position while being shot. And lastly, decide if you would like these poses to be coordinated evenly throughout, or if you would like to shoot some in mirror images. You can also decide to shoot a particular formation of poses that you feel might be impactful in its stance. For these Seattle yoga studio photos taken with Aru, listing out the asanas before the shoot saved us a lot of time.
2. Planning Your Style – Things like choosing a color scheme for the shoot, a dress code, or the background should preferably be discussed in advance. Decide if you want it to be a formal or an informal one or if you would like a bright color palette or a simple black and white or pastel palette. The color scheme in this shoot has given the pictures a different kind of fullness. Planning your style helps you bring the photo shoot in perspective beforehand and organize your thoughts around it. In my personal experience, I find this to be very helpful in order to keep the actual shoot crisp and concise. The prep is a sure-shot way to manifest the shoot you had been visualizing all along.
3. Preparing Your Space – One of the important aspects of a good photo shoot is the space and deciding how to use it. Before this shoot with Aru, we discussed the number of crew members the studio would be able to accommodate. We decided on the kind of focus, the brightness or contrast that would be preferable. When you scroll through the pictures below, you will notice that the studio photos are all taken in a brightly lit space. We also got a couple of great silhouettes of Aru while trying out some pre-discussed ideas, for which we set-up our space and background very differently. You can also look at these Seattle yoga photos and be inspired for a different space altogether – something we did in 2017.
4. Recruit Models and Helpers – It is advisable to hire helpers and models for such a shoot. They can help you channel the right kind of professionalism to your audience. This process may get a little tedious because it involves coordination and team effort, but has a great pay-off. It is also a great way to interact with other artists and get to know them. If this isn't a feasible idea for you, then ask your class members if they would be interested to volunteer for a shoot or be a helper. Make sure to reward them for their initiative and effort. For this shoot with Aru, the helpers increased our efficiency a lot by helping us set-up and also declutter the background.
5. Set The Mood – Play some fun music while setting up your space and rehearsing the poses with your models and helpers (if you choose too)! If possible, play a tiny ice-breaker game instead of formal introductions. It is a nice and quick way to build up some team spirit. A yoga photo shoot can take time to execute, especially if there are coordinated movements involved. Even with individual poses that have higher complexity, patience becomes a necessity.  Whatever calms the nerves and gets the job done is good. I was glad to be doing this shoot with Aru-she has a great music playlist to set the mood.
6. Reward Your Crew – Giving a free headshot to your models and helpers is a great idea. I feel it's the best way to show your gratitude and also gift them a tiny perk of a headshot. I've seen quite a few people who get overjoyed with this tiny gesture. Alternatively, you can set up a tiny photo booth for fun pictures after the photo shoot and throw a mini snack party. Or give them a voucher for a free yoga or a dance class, if that is something within your capacity of course. Trust me, the joy of giving is the most wonderful feeling in the world!
7. Have Fun – We often forget this one. The most crucial element to making anything a success is to have fun while you're at it! So after you have put in all the effort into your prep, don't forget to enjoy the shoot with your heart. As it is with all performances – when the rehearsals are done, the stage is for you to taste the fruit of your hard work. Always remember to have fun!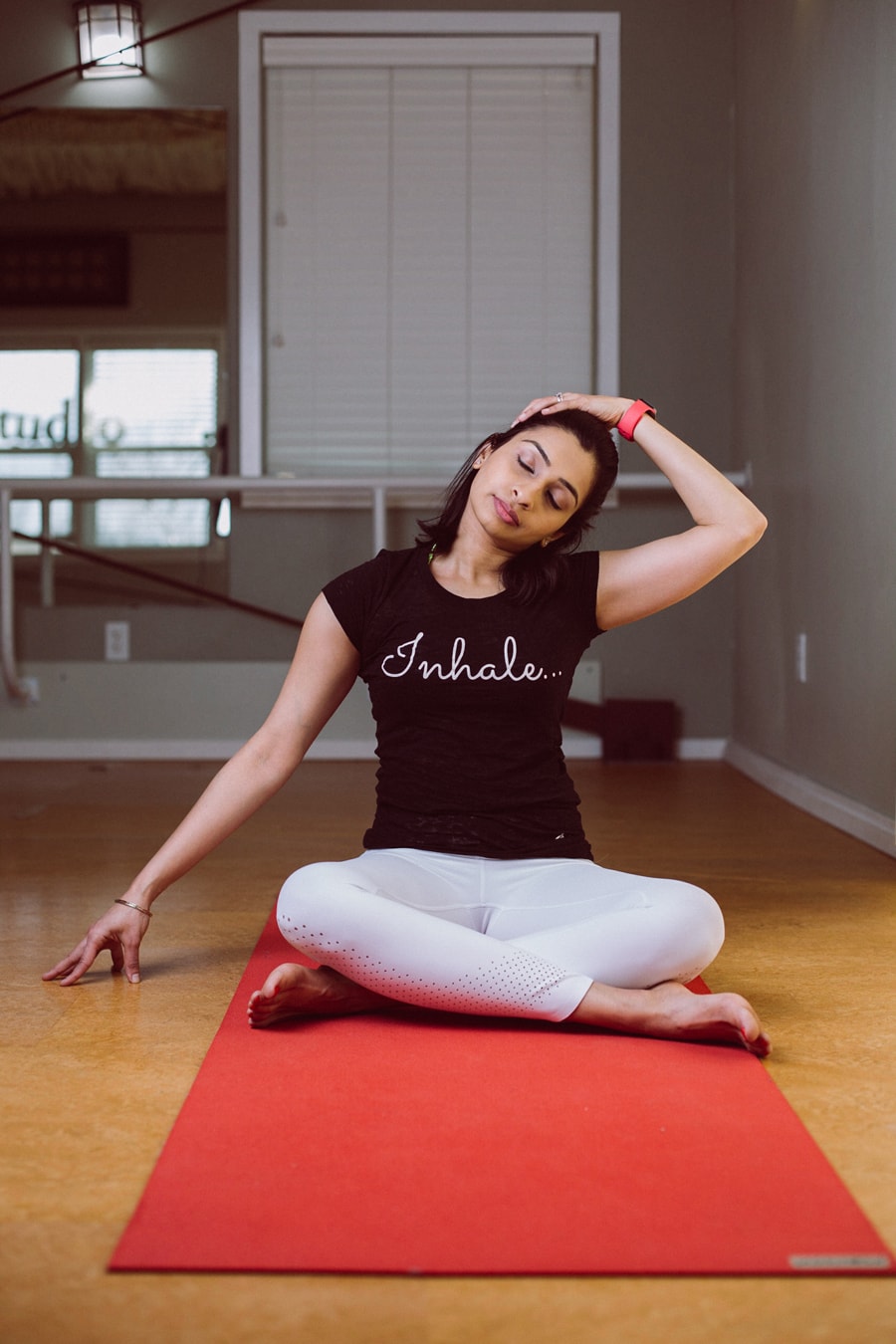 We did work really hard to get perfectly coordinated movements and vibrant pictures in these Seattle yoga studio photos. As we mentioned, since we love taking yoga photos, you can visit our website to find some good yoga photo shoot ideas. Get in touch let us know what you think of them!
And while you're at it, do check out our latest family photography of Arthur and Amanda's one-year-old in Tacoma!
If you are someone who would like to capture a few memories, or promote your studio like Aru or even just get some headshots done – contact us!
Until then, let us convince you through our pictures.
ENJOY THESE SEATTLE YOGA STUDIO PHOTOS!