These Seattle Bollywood photos are going to make you want to find the nearest studio and get your workout on.  These ladies have SO much fun while they are working out that it's contagious.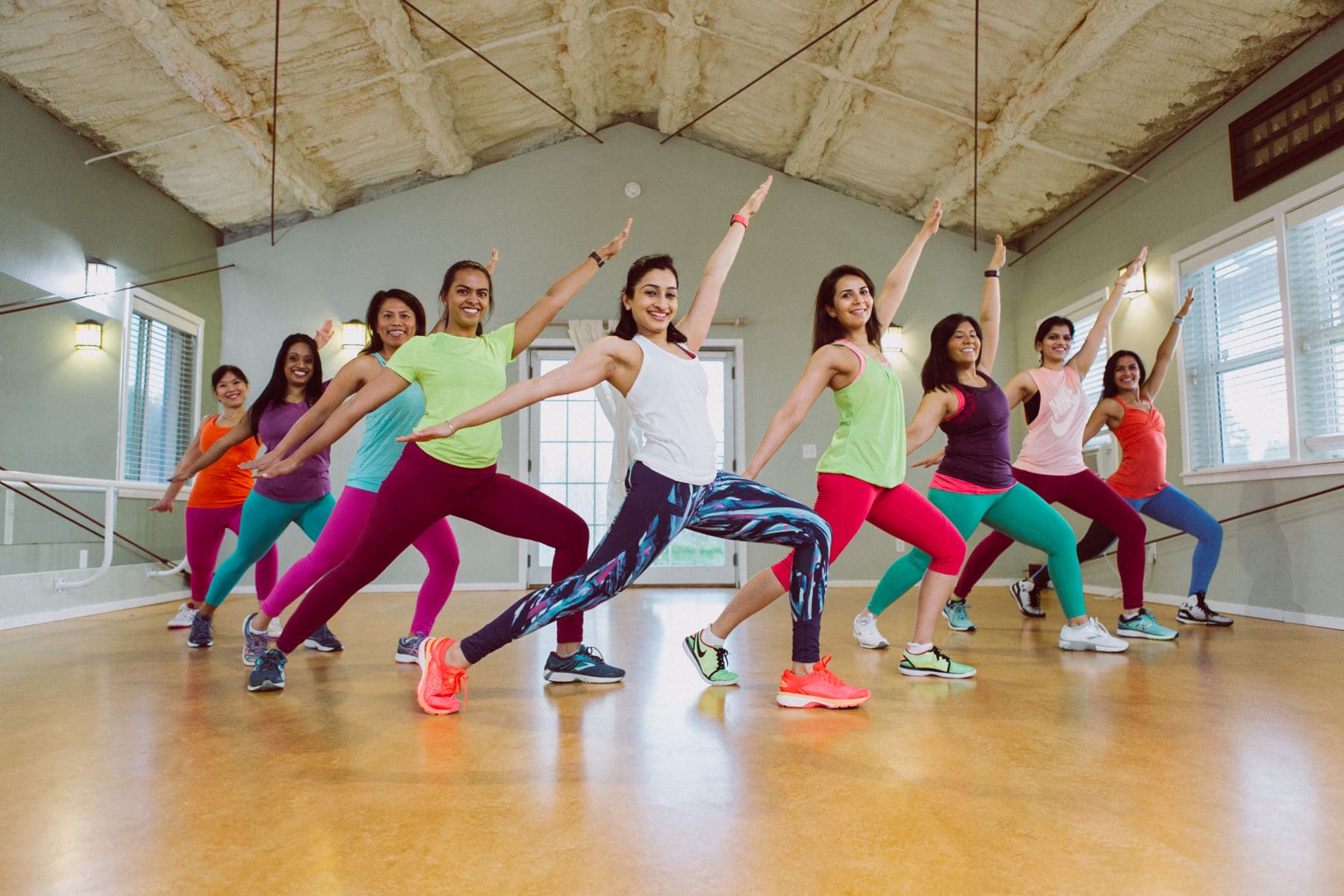 We didn't know much about Bollywood dancing before doing this shoot and it's clearly so fun.  Bollywood dance is a form that has its roots in the Indian cinema. Simply put, the film industry of Mumbai is known as Bollywood. Their movie productions always have an element of singing and dancing, which are now popular across the world. It is a mix of various dance forms. It primarily emerged from folk dance and Indian classical dances like kathak, bharatnatyam. Then it moved on to include modern dance forms such as contemporary, jazz, hip-hop and so on. And it also goes on to also incorporate Arabian and Latin dance forms. It has evolved through the ages and still continues to grow!
Bollywood dance has slowly gained a reputation. Apart from the entertainment industry, the dance form has caught up with trainers and coaches as well. It can be used to conduct great workouts – whether it is aerobics, zumba, HIIT or cardio. The Bollywood dance market has moves and beats for all intensities of exercises!
At Bollyworks, founded by Arundhati Baitmangalkar, you can sign up for Bollywood fitness classes as well as dance classes, your pick! The dancers here work hard on everything from their choreography to their fitness to their yearly major performances.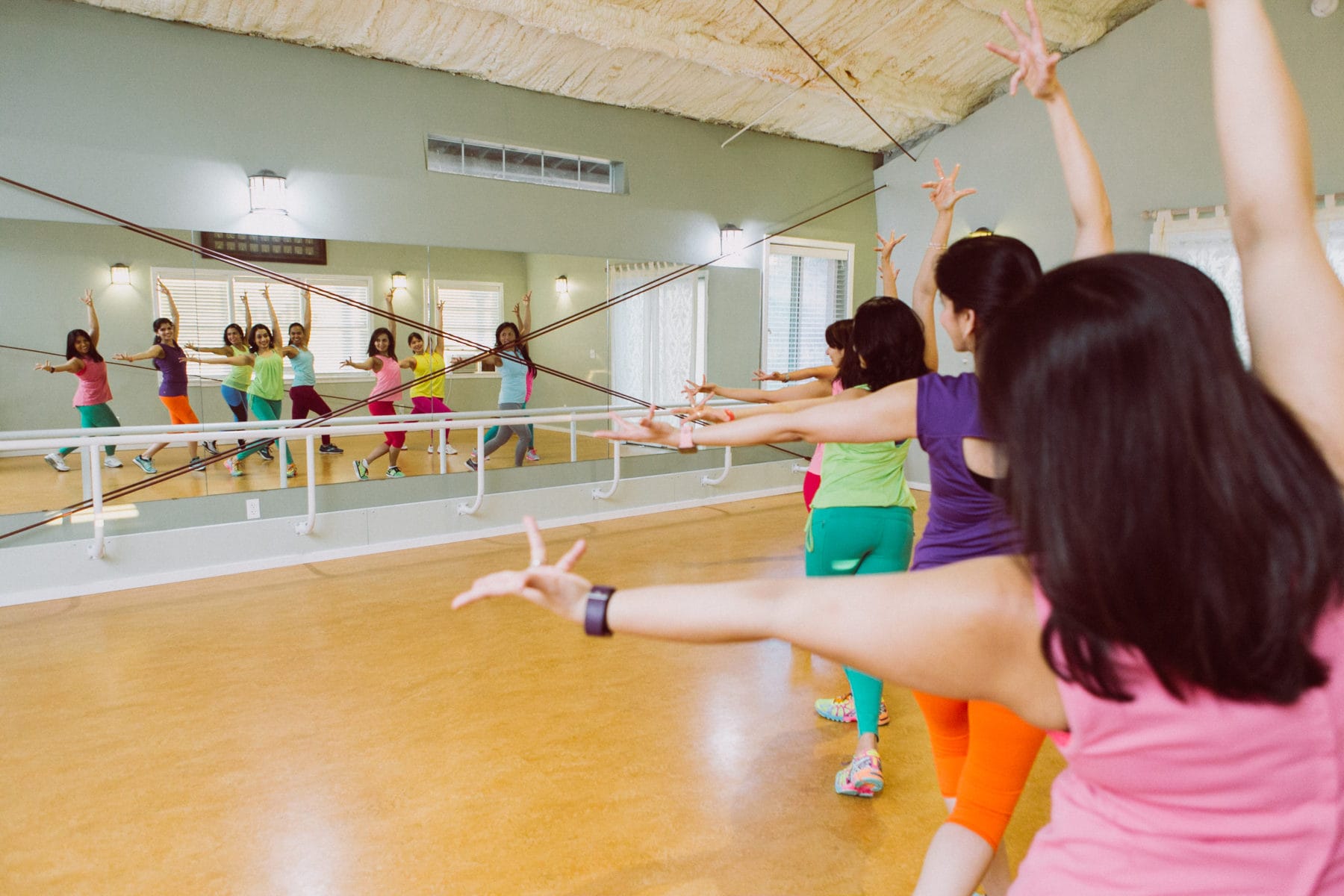 Co-incidentally, I recently had a refreshing conversation with a friend of mine. She watched an Indian movie for the very first time and expressed that she could not understand it. It was interesting because it had nothing to do with the differences in the language or culture, but more to do with her exposure to a certain type of movie framework.
She is a person who primarily watches Hollywood, or just English movies and a few European films. Since they have a framework that is very similar to Hollywood, it was comparatively easier to adapt and start liking those movies. But this was not the case with Bollywood at all. Their whole framework of cinema is way different! As mentioned before, they include singing and dancing. Each Indian film has a minimum of two or three songs along with dance performances. They are around 150 minutes long at the least, which is different from a typical Hollywood movie that lasts for a maximum of 120 minutes.
But then she continued watching Bollywood movies, and now instead of being incomprehensible, they are a part of her comfort zone. In fact she really enjoys Bollywood dance, enough to keep recommending songs to listen to. So I suppose it is only fair that I share a song relevant to this post – a song about learning a few Bollywood dance steps!
Here's the link: https://www.youtube.com/watch?v=rap8SoUIPaw (or just click here)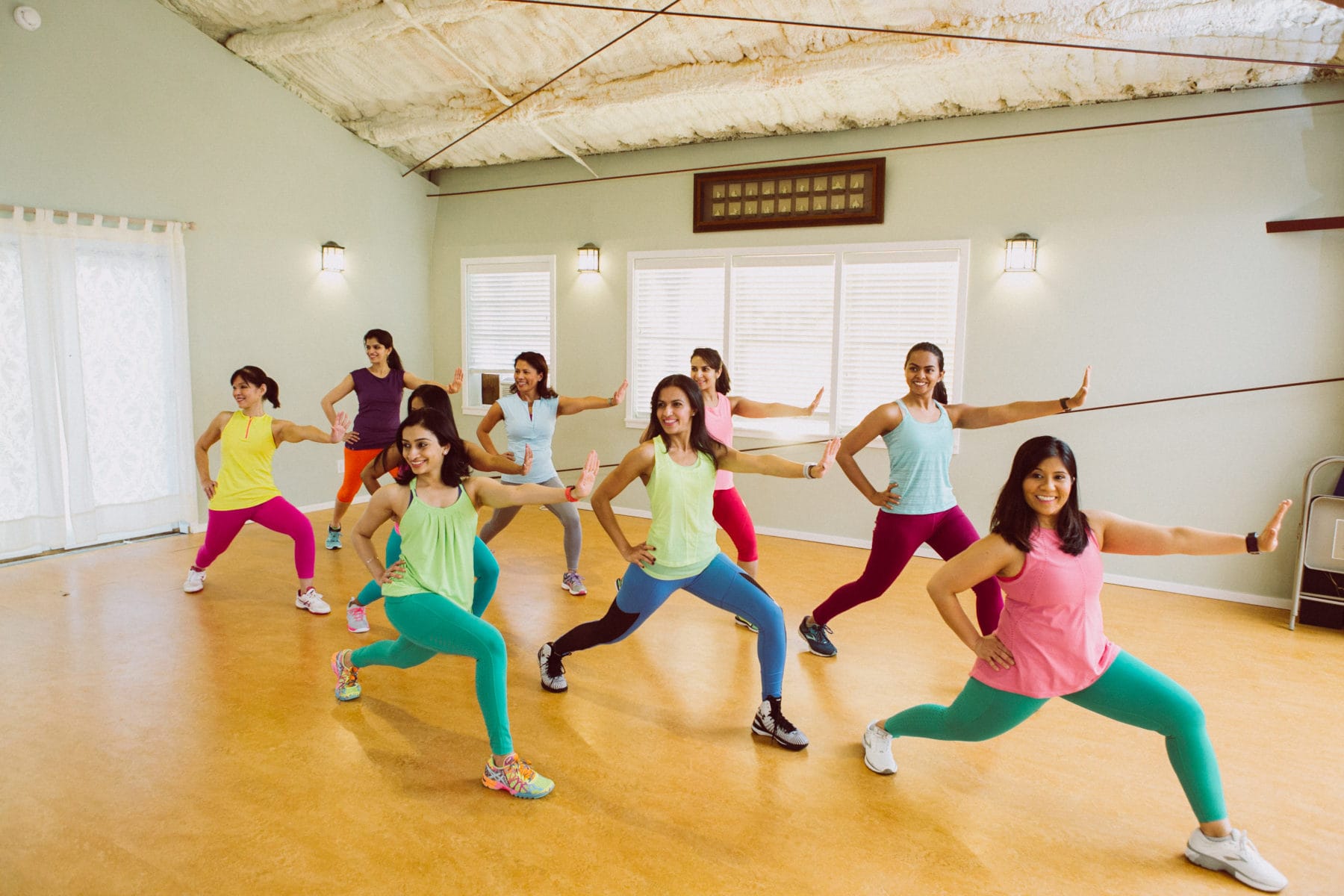 Just like that song, these Seattle Bollywood photos are a sneak peak for you into a fun way of working out. If this looks interesting to you, check out this studio and take a class. Or even better, just jump in and sign up for Project Bollywood! If you follow our blog, you may recognize the instructor in these photos. This super-talented woman also has a thriving yoga studio. We can't recommend her enough!
Contact us to schedule a photoshoot for your interesting and unique business. We also click family and event pictures, and portraits as well. If you have any photoshoot ideas you'd like to try, do tell us. We promise to do our best!
GET INSPIRED WITH THESE SEATTLE BOLLYWOOD PHOTOS!