Say hello to the warmest, coziest winter family photos. Sweaters, hugs, and the peacefulness of being at home in the yard and garden.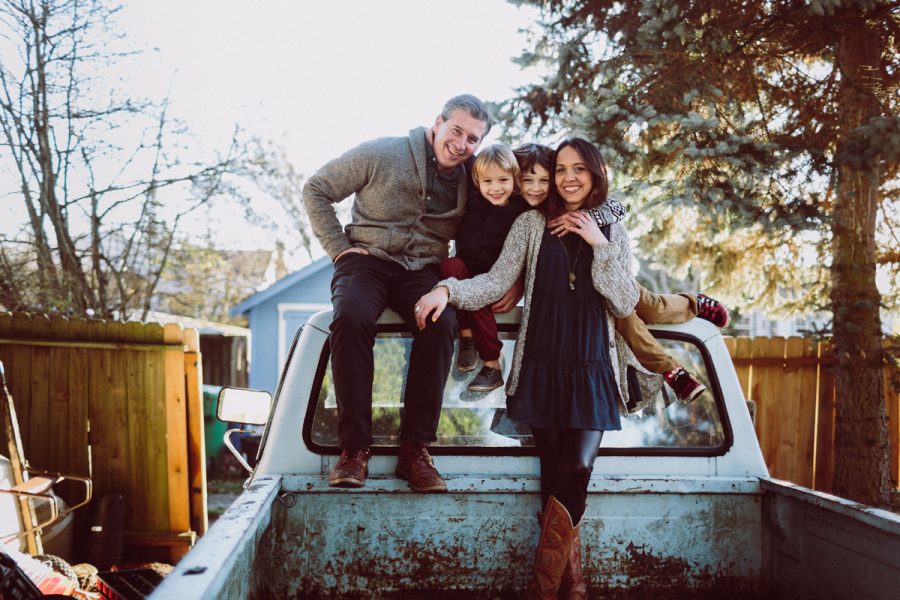 Gretchen and her family arranged for us to take these photos on a chilly December afternoon. It was fast-paced and fun (that's life with two boys!) and yielded these energy-filled winter family photos. They'd saved one of their holiday decorating projects for the occasion, so we got to capture the action as they covered a tree in their yard with lights.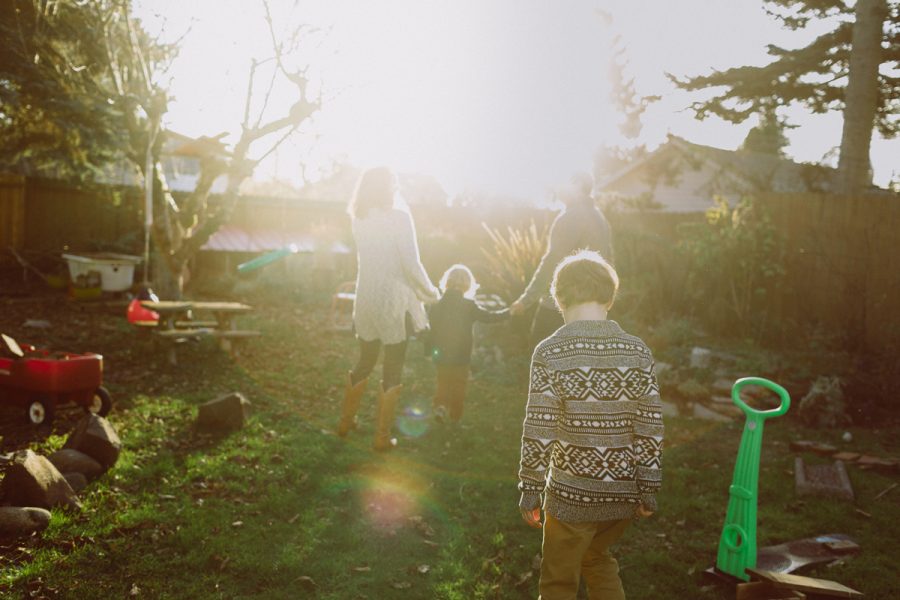 If you've followed our blog at all, you probably know we can't say enough good things about doing family photos at home. You'll find that your family (and probably you as well!) is often more relaxed and at ease. In addition, it's so meaningful to see your family in the space where they spend so much time already. These photos with Gretchen and Andre keep us believing in the value of doing at least some of your family photos at home!
CHECK OUT THE SMILES IN THESE HAPPY WINTER FAMILY PHOTOS!