I'm sure these winter family photos will inspire you to get out and brave the chilly weather.  Throw on some cozy jackets (aren't these the cutest?!?) and you'll be as adventurous as these kids.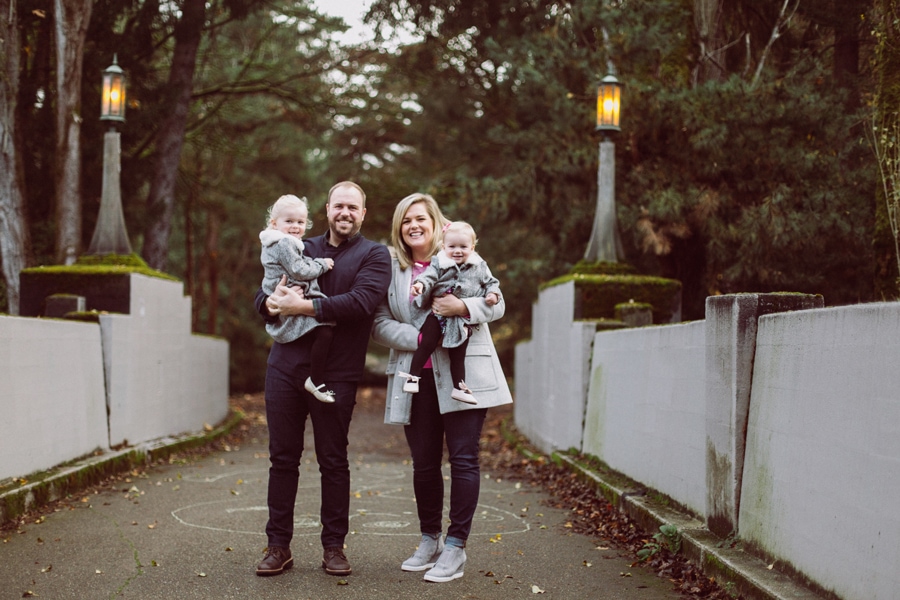 In Seattle, fall blends into the winter and there are often leaves on the ground even when the weather turns really cold.  I love the way the leaves accent these amazing smiles and these too-cute sisters.
These winter family photos are proof that you can capture beautiful family memories in any season.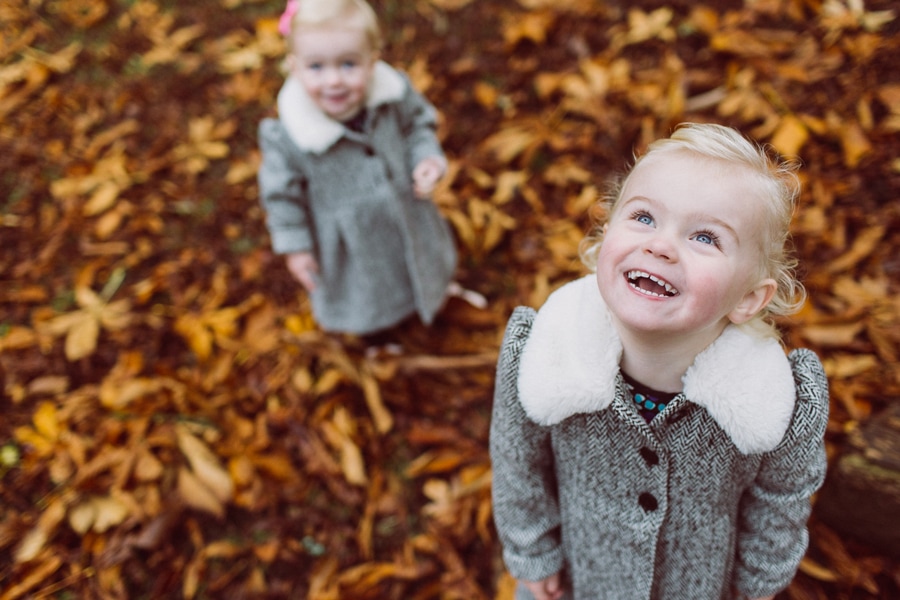 MORE OF THESE LOVELY WINTER FAMILY PHOTOS BELOW!