A photographer's life turns out to be quite cool sometimes – like being able to take these Seattle warehouse photos. We've done a few photoshoots for Titan Electric before and every time it's more fun than the former. Plus, it feels great that people call us again for work.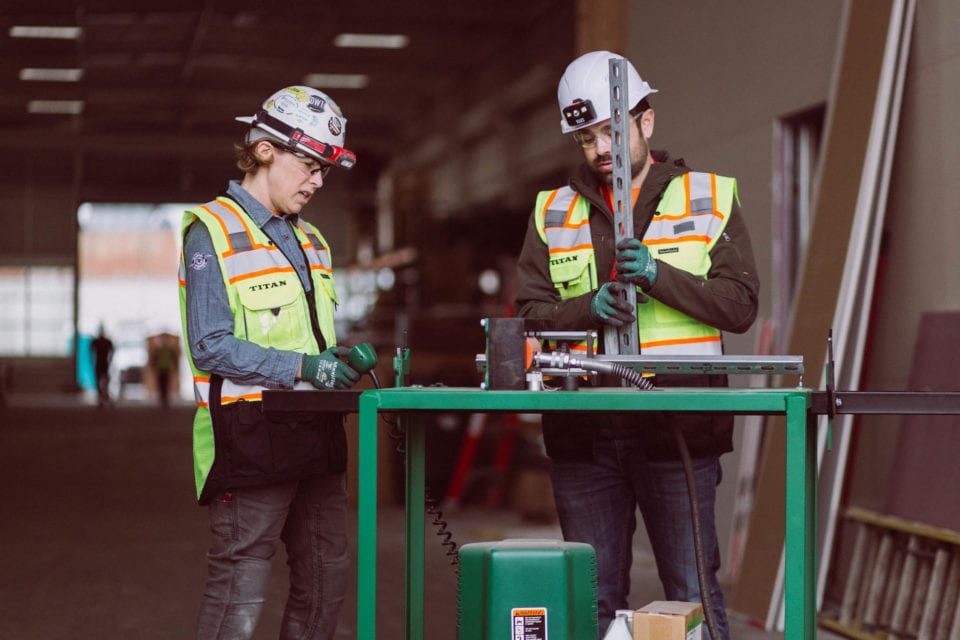 We've known Titan Electric for a while and they have their hands in quite a few businesses – from cars to public storage houses and more. Apart from an industry photoshoot, we've also done a Bellevue office photo session for them. It was nice to see the team in such different settings. While they were super professional and focussed in one, they were much more relaxed and at home in the office setup at Bellevue. We love capturing every aspect of your working life. Just let us know what your requirements are and we'll be there for the planning as well as execution of a mind-blowing photo session.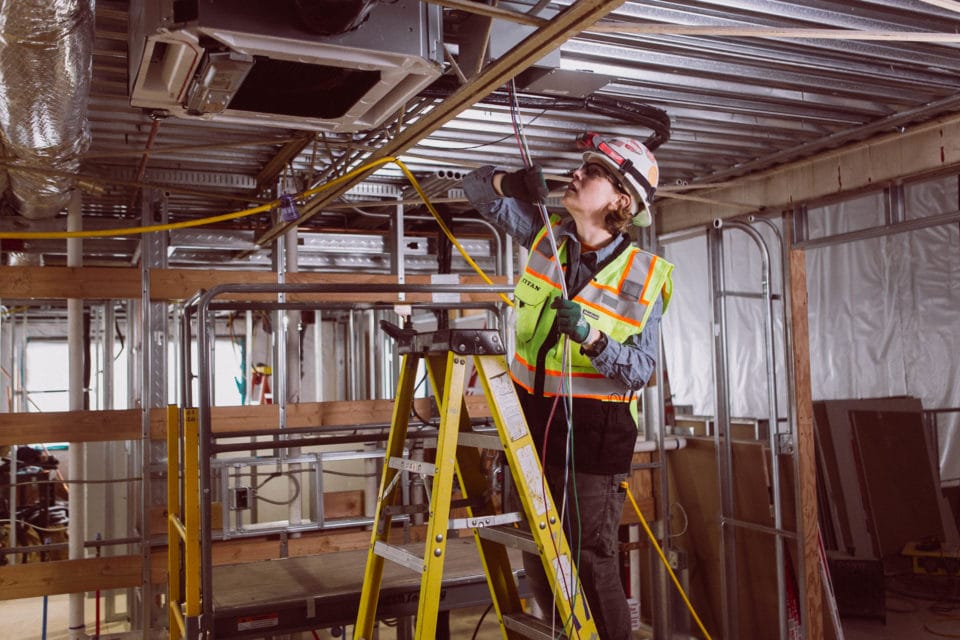 When it comes to business photography, the primary purpose is to showcase the team at work. This gives the audience a sneak peek into how the business operates on-site and what goes on behind the scenes. Professionalism and perseverance are clearly visible in these pictures, giving an assurance of quality to the potential clients. These images are also a great way to show that you take all possible safety precautions when you're on the field. We suggest businesses which are into construction, plumbing, landscaping and so on, must hire professional photographers just like us to make sure your work is portrayed in the right manner.
Additionally, you might notice photographs where we've put the brand name and logo under the spotlight. This is a superb branding tool when a client wants to build the business online. Branding images act as effective marketing tools as they provide different ways of displaying the logo and business name.
A shoot like this is fun for the team and shows them that their work is valued. Looking for professional industry photographers in Seattle? Give us a call today!
TAKE A LOOK AT THESE SEATTLE WAREHOUSE PHOTOS!