We absolutely love taking Seattle Beach Photos and more so when our clients are this lovely! We've done several shoots for this family with each one being completely different from the other. Who do you think comes up with these brilliant photography ideas and locations – Dan or me?!  Well, check this family out for yourself.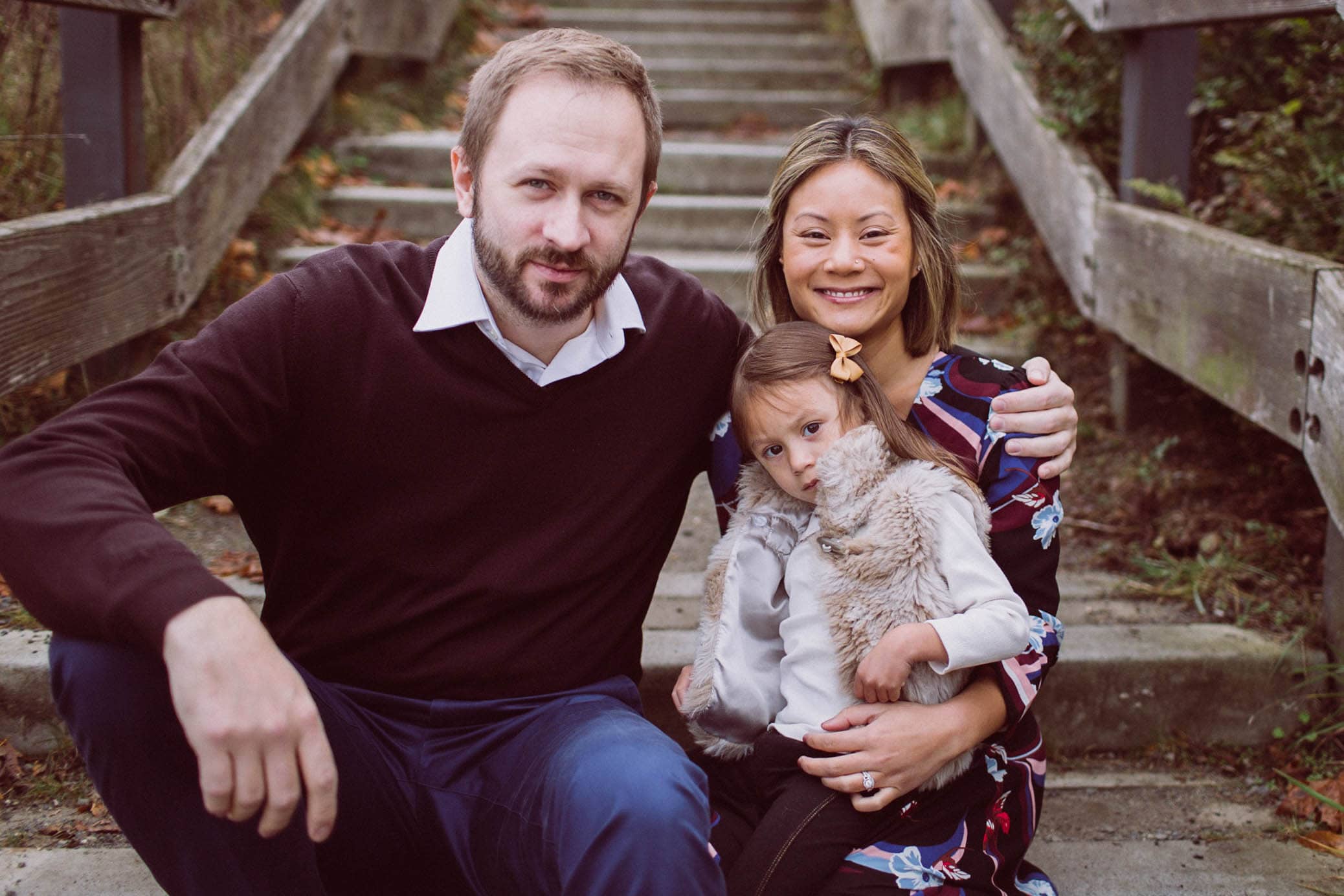 Recently, we did a family beach photoshoot at Carkeek Park. Same location, same concept but yet so distinguished. If you ask me how, I would say, "It's all about the colors!". While those pictures had some color pop, these ones were more understated in terms of the color scheme. The best part is that both have come out stunning. For your next beach photography session, just pick a color scheme and stick to it. You can't go wrong with anything really.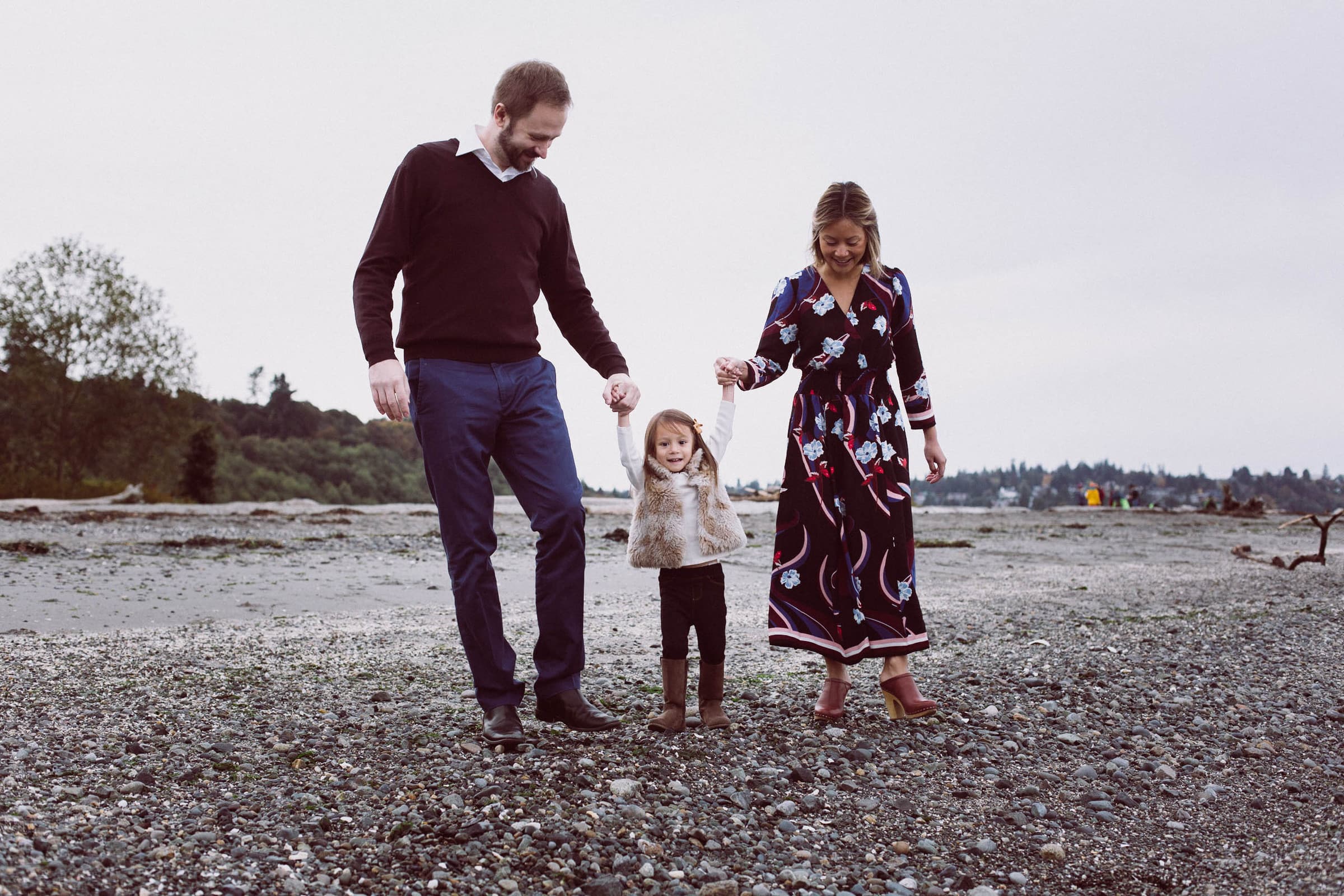 I would like to share some tips for a beach photoshoot: 
1) Take advantage of the different lighting options: Who doesn't love sunrises and sunsets on the beach, right? You can plan your shoot around one of these golden hours and add some amazing color to your pictures. 
2) Find creative locations: You can capture a variety of images by finding 2-3 different locations nearby just like we did at this photo session. Notice how we used the bridge, the stairway, the rocky beach as well as a simple log of wood to add some spark to the pictures. 
3) Be prepared for not-so-ideal weather: If you know Seattle, you will also know that rains are a constant here. Even if it rains when you're at the beach, don't worry. We can still make the most of it and come away with amazing family photos be it rain or shine. 
The little girl here has always been shy in front of the camera. So, it does take some creativity and effort to help her open up and relax but that's pretty normal. There's no need to be anxious about it. We always recommend that our clients be as close and cuddly with their kids as possible and let us capture what is naturally happening. As we mentioned earlier, we've done a lot of shoots for this family and it's heartwarming how they keep coming back for more. It is so essential to create memories for your child to look back on. Annual photo shoots with the family are a great way to build a repository of beautiful photographs that can be used as gifts, postcards, and more!
Do you want to capture all the fun and frolic at your next beach outing here in Seattle? Book your session now!
ENJOY THESE BREEZY SEATTLE BEACH PHOTOS!