Our first ever pumpkin patch family photos!! Yayy! If you follow our blog, you'll recognize this family. We've taken this little guy's pictures since he was a newborn and look at him now – it's his first birthday already! Take a look at some of these Bothell family photos and you'll realize how time flies.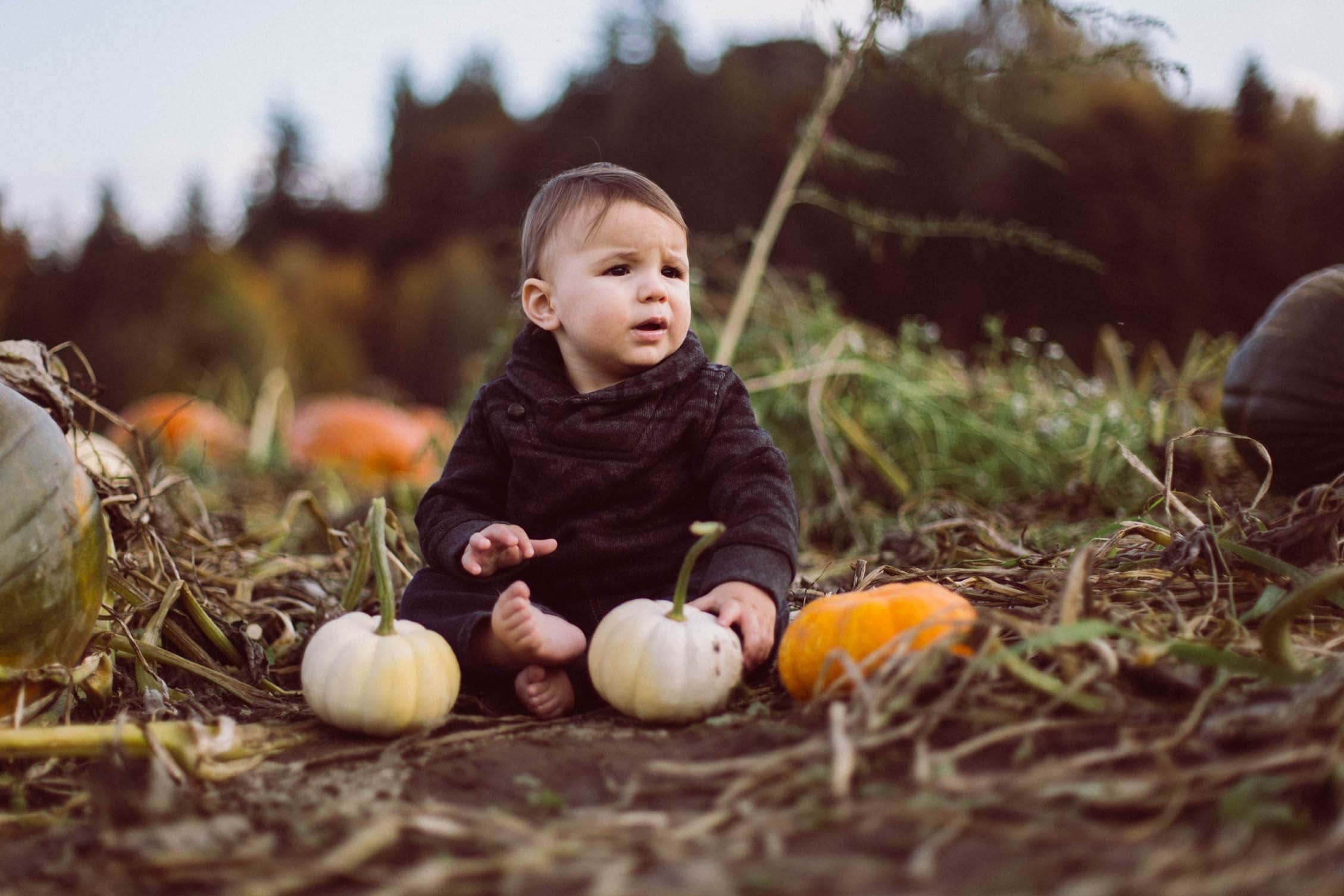 Fall season in Seattle seems to be made for photography and we made the most of it by shooting at a pumpkin patch. The colors of nature are just so brilliant, warm and enticing at this time of the year. After all, how often do we see the sun shine so bright in Seattle?! It's great how families come up with great unexpected ideas sometimes. It makes us work harder and better to give them the experience they wish for. All you need to do is ask us and we can help you with any location, theme or idea for your next family photo shoot.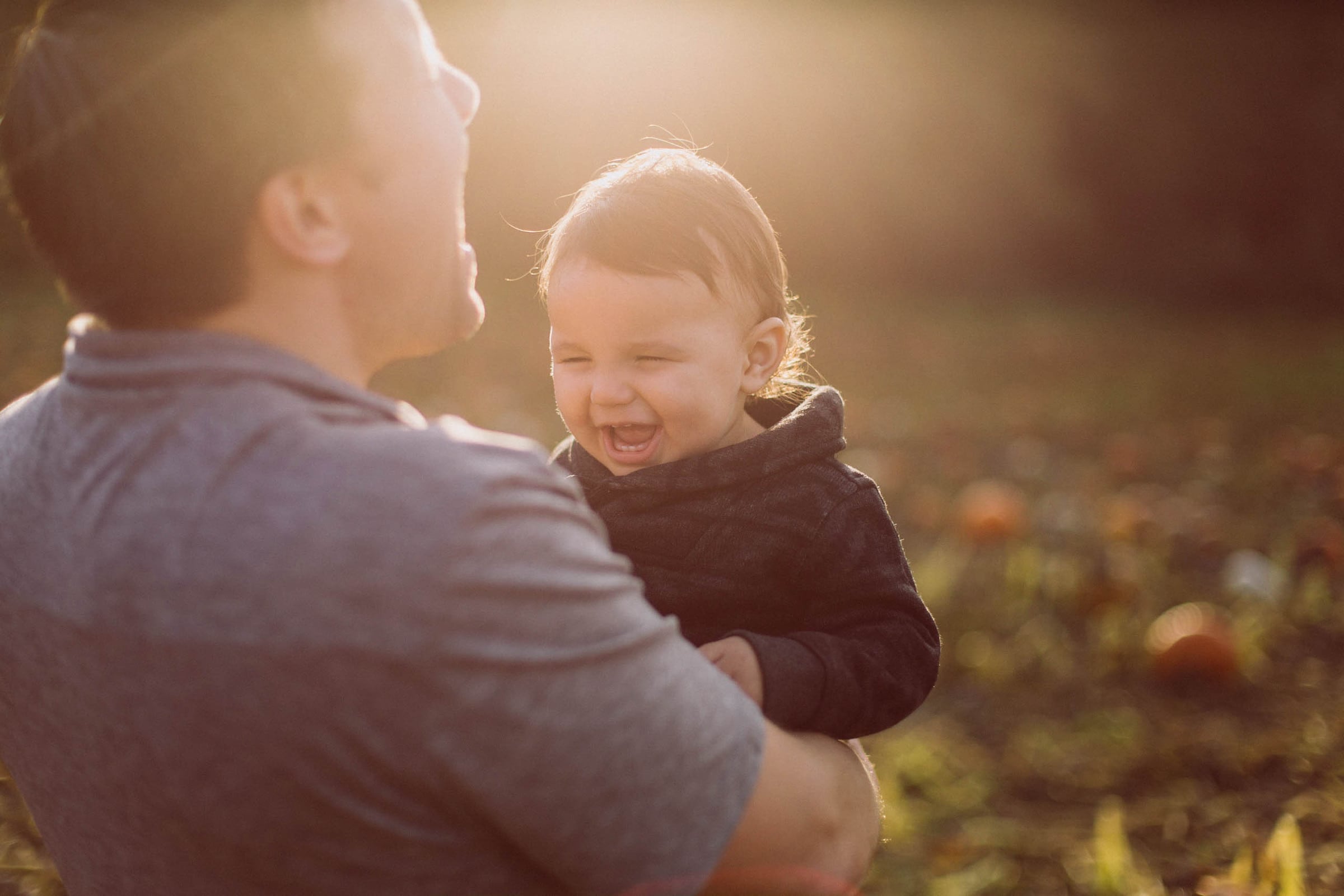 There's something magical about these orange colored things that call out to us. Perhaps it's the fact that we don't see them all year round, or maybe it's our childhood memories of watching pumpkins transform in Cinderella. Whatever it is, a family visit to the pumpkin patch is a cherished memory for most of us. 
Well, the little guy is too young to be running about but his older siblings clearly had the best time being goofy with the squashes. From sitting on them to pushing them around, they did it all. We can't stress enough on the fact that kids are at their best when they're in nature. They're super relaxed and it's so easy to photograph them while they're having fun. 
Visiting farms for a day out or even for a weekend sounds so appealing, especially when you live in a city. Making plans for a trip to the nearest farm already? Give us a call for some amazing pumpkin patch family photos! 
ENJOY THIS FALL SEASON IN SEATTLE WITH PUMPKIN PATCH FAMILY PHOTOS!