Newborn photos at home offer the perfect opportunity to capture those first few months of your baby's life. Having a newborn means a lot of sleepless nights, uncertainty and piles of unfinished work. However, it also brings so much love, joy and warmth in your life. Whenever we're approached for a newborn photoshoot, our goal is to bring out all that newfound magic in the pictures.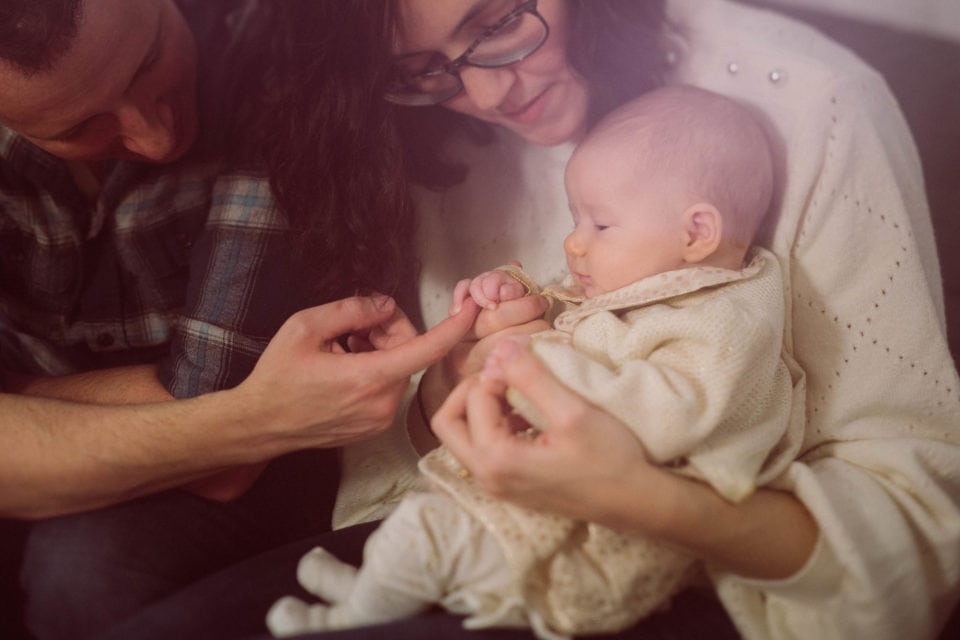 This particular family photoshoot had a very special addition, and we absolutely loved it. We don't do a lot of animal photography, but as animal lovers, we were thrilled to photograph their dog. She has been a very integral part of their family for a long time. So, it means a lot to them that she's a part of the baby's life as well. We are always ready to incorporate whatever your needs are. Be it pets, special locations, friends or family, or even unique props, just let us know, and it shall be done!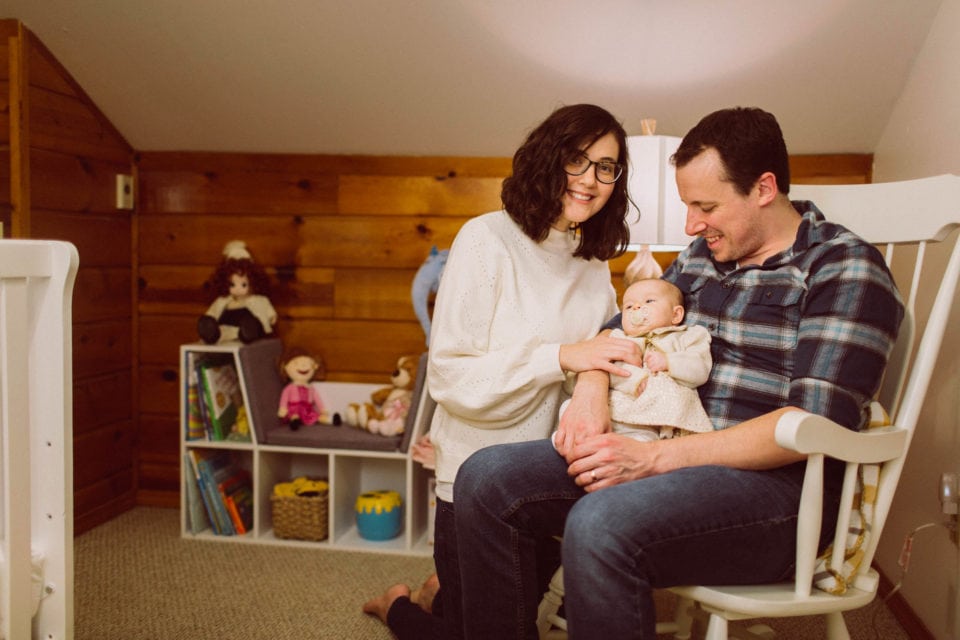 Newborn photography can either be posed or casual in style. This family wanted it to be as comfortable as possible and there's nothing more convenient than your own house. There's no need for any setup and it's easier to capture more candid shots of the infant in their own environment. Also, your home is uniquely you and we like to include it in the photos to remind you of this phase of life. Believe us, you'll look back on these memories with a lot of fondness. 
Whether you're expecting a baby or just had one, do take out the time to make beautiful memories with them. Take a look at these sweet and cozy newborn photos. We're sure you'll want some for yourself too! 
Give us a call and we'll help you with everything you need! 
SAVOR THE SWEETNESS OF THESE NEWBORN PHOTOS AT HOME!