This is our second Bob's Corn family photoshoot. Bob's Corn & Pumpkin Farm not only offers farm-fresh fruits and vegetables but is also an ideal place for some fun in the sun with your family. You must have seen the pumpkin patch family photos. If not, don't miss out on it!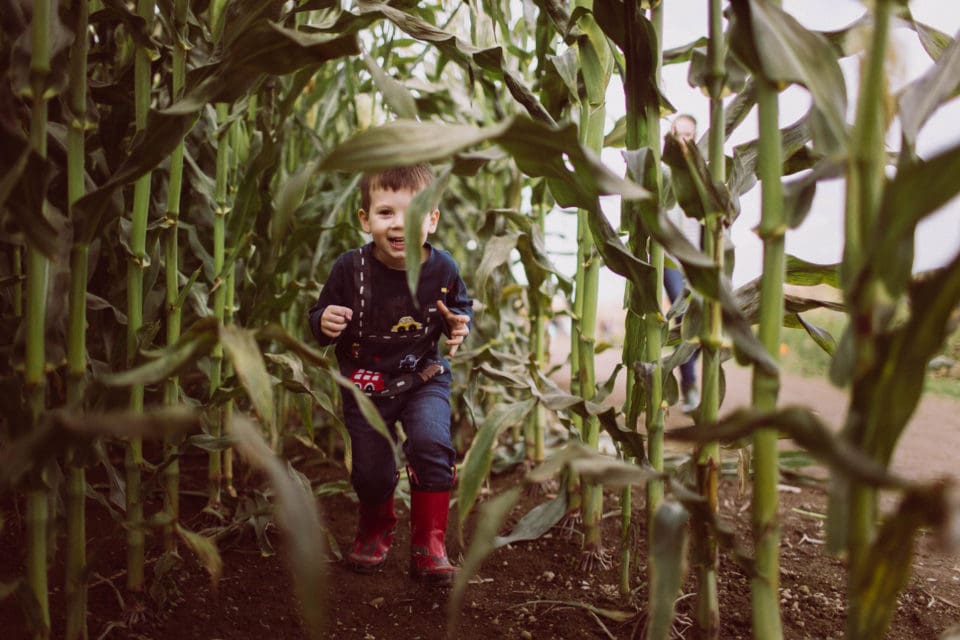 Farms are heavenly during the fall season in Seattle. The crisp weather and all that land to play in is such a breather for city folks. Kids absolutely love it. While we spent the day on the beautiful pumpkin patch for our last photoshoot, we got creative with the location and chose the cornfield this time. Different locations – one of the reasons we love our job! If you have something specific in mind, just let us know and we're happy to help.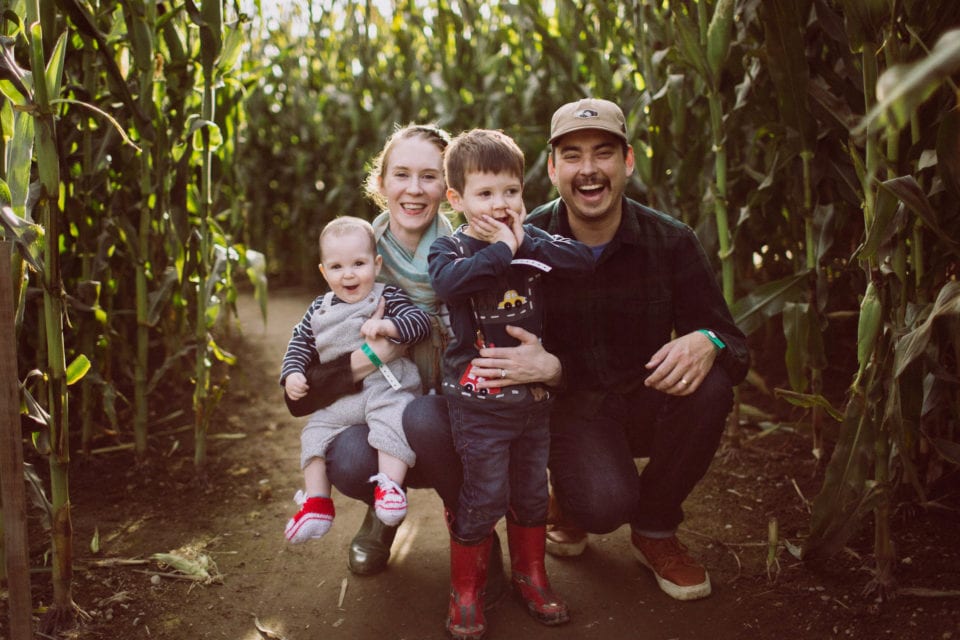 Isn't it so much nicer to just get messy sometimes? Take a look at the photos here and you'll know what I'm talking about. While the little one was wrapped in his parents' arms the whole time, there was no stopping the elder sibling. From running through the cornfield to sliding in the mud, he wasn't afraid of getting dirty or soiling his clothes. That is what a setting like this (or any setting) demands – uninhibited fun! Don't worry about the dirt because we're there to capture what really happens.
This family converted the shoot day into an enjoyable activity with their kids. The adults got some time off from their busy schedules, the kids were also super relaxed and we came away with amazing clicks in the process. Everyone was happy making memories for life!
As we head into the fall with different safety considerations and precautions than ever before, we love the idea of getting closer to nature and finding more fresh air – in parks and farms. Get in touch with us for your next trip to the farm and let us capture all the farm freshness!
RELISH THE PICTURES FROM BOB'S CORN FAMILY PHOTOSHOOT!