I can't get over babies born with a full head of hair–like the little lady in these Seattle newborn photos. It's so striking!

For those of you who read our blog regularly, you'll probably recognize this beautiful family. We've been with Arthur and Amanda from when they were just beginning their days as Arthur and Amanda (see their engagement photos here!) Their family has grown and we are just in love with their sweet daughter.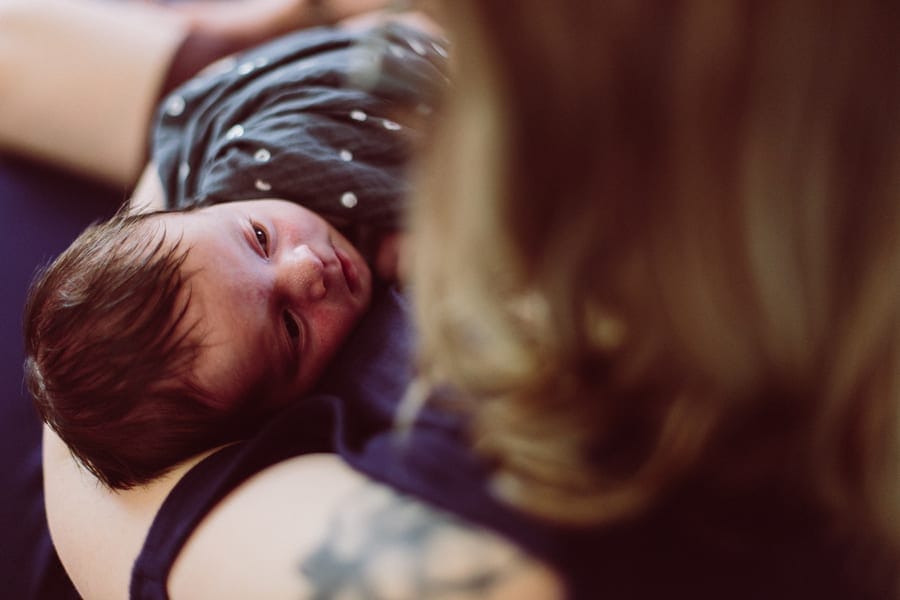 Newborn photos are hands down best when taken at home.  There is nothing like seeing a newborn in his or her environment, the cozy place they are learning to call home.  No matter what your home is like, it's worth documenting.  It can be tempting to discredit your space or to wish things were cleaner or fancier.  But in reality, your space is beautiful because you are in it and it's full of the love of your growing family.  And that is exactly the world your newborn needs–and exactly a world worth documenting.
CHECK DOWN BELOW TO SEE MORE OF THESE SEATTLE NEWBORN PHOTOS!