There is so much to love about these Queen Anne family photos–from the snuggles to the sneak peak at the Seattle skyline.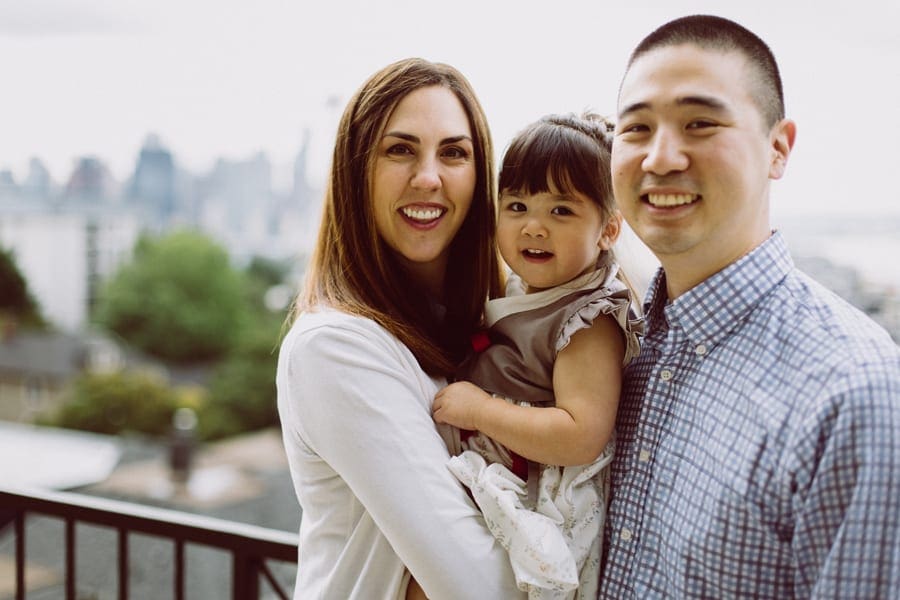 It was a perfect overcast Seattle morning (which is just the right lighting for photos!).  Never be disappointed if you get cloudy weather on the day of your photo shoot!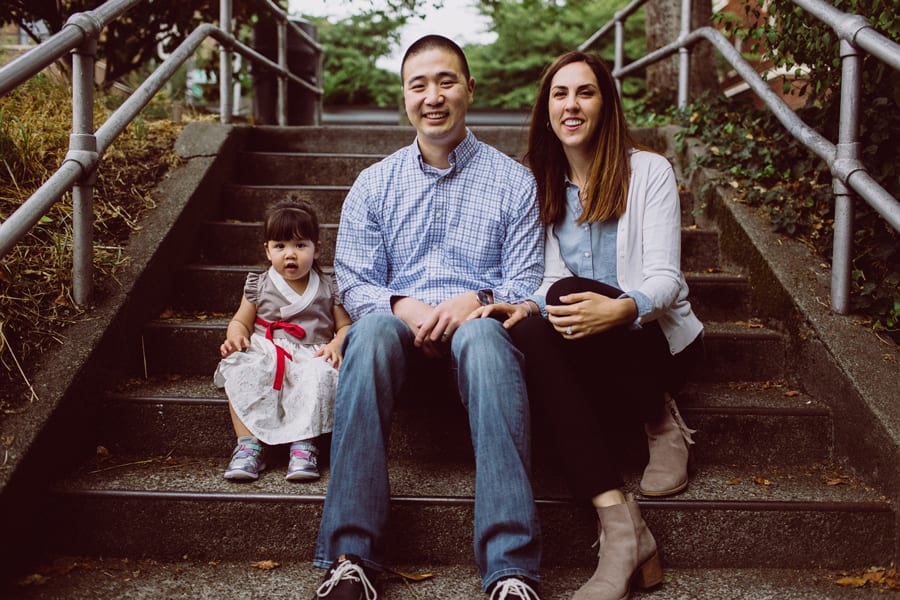 I love kids this age.  They are simultaneously cuddly and independent.  It's so fun to see the way they love to be with you, but also want to do their own thing.  Andrew and Sara do such a great job of being with their little lady, but also letting her explore on her own.
EXPERIENCE THE LOVE IN THESE QUEEN ANNE FAMILY PHOTOS BELOW!