We are so glad we had the pleasure of taking these Ravenna maternity photos for our dear friends Kyle and Lacy. Lacy is the founder and curator of ASacredJourney.net and we love the work she is doing there. I would suggest you check it out! Having known them for several years and photographing them on multiple occasions has been an absolute delight for us.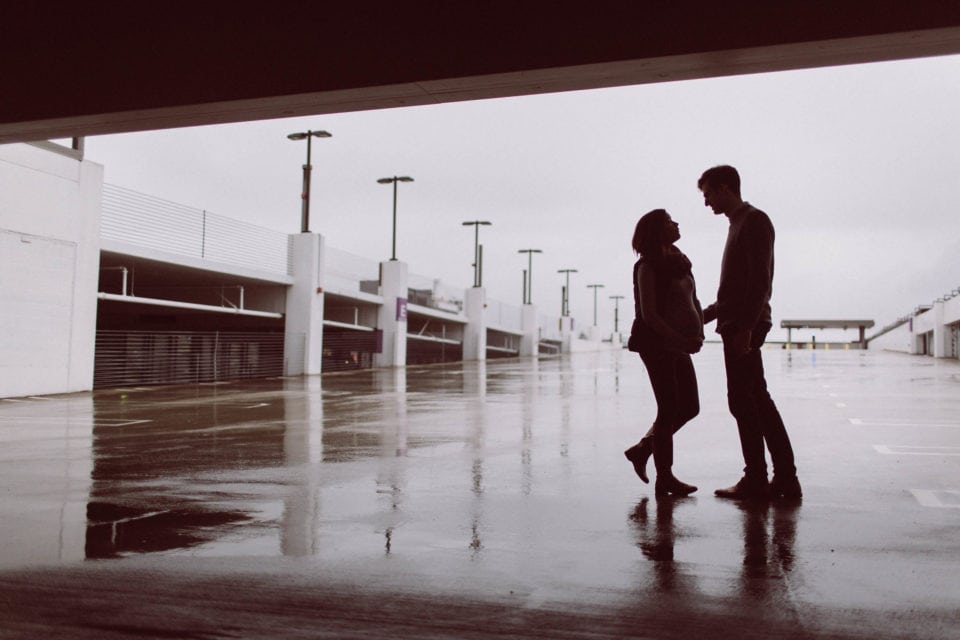 Maternity, especially when you're expecting your first child, is such a special phase of life. One must make time to capture it and we are pleased to have been a small part of this journey for the first time parents here. Over the years, we've had so many photoshoots with them, in meaningful locations that make for meaningful photographs. So, when they asked us to shoot their maternity photos in Ravenna, we were ecstatic.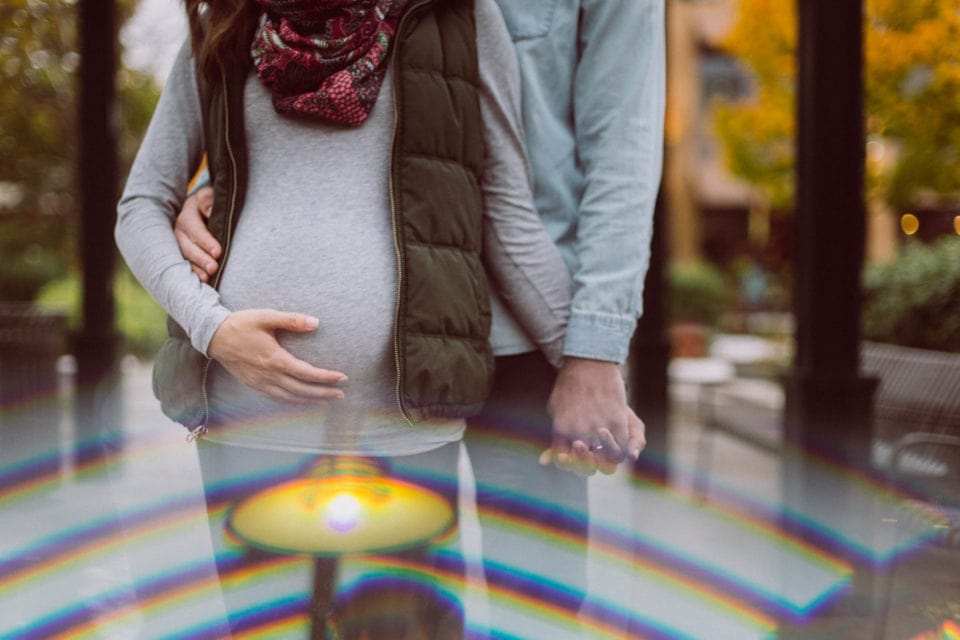 It was a perfect and slightly rainy weekend but obviously not enough to deter us from doing our jobs. We embraced the rain and came away with great photos. The warmth emanating from Kyle and Lacy's interactions during the photoshoot makes for a pleasant contrast with the cold and blue skies in the pictures. Be it in their warm lovely smiles or the hot cuppas they enjoyed on this rainy morning, the love between them and the overflowing excitement they feel for their first child is very evident. 
Even though it was raining continuously, we had some tricks up our sleeves to make sure we did what we do best – take great photos. From making use of outdoorsy cafes/restaurants to having an awning or a roof over our heads, we conquered the rains. Meanwhile, we also managed to give the mother-to-be some rest by choosing stairs and restaurant seating areas for possible photoshoot locations. 
Thinking of getting your maternity photos but concerned about the rains? Well, we're very accustomed to any kind of weather – rain or shine. Give us a call and let us help you immortalize one of the most special phases of your life!
EXPERIENCE THE JOY WITH THE RAVENNA MATERNITY PHOTOS BELOW!