Taking outdoor maternity photos always makes us so happy, especially when it's at Carkeek Park. This location – with its tall trees and rocky beach – has been home to so many of our photoshoots. We were all too excited to photograph John and Catherine here with their first baby on the way!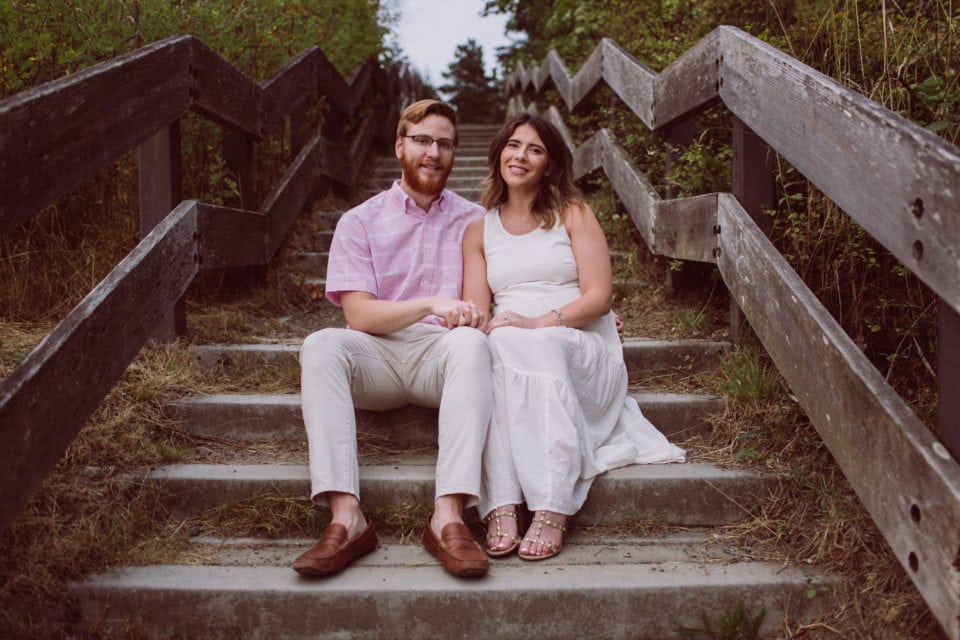 Maternity shoots are a great way to capture the starting point of your journey towards motherhood. The experience is too special to not be photographed. Imagine looking at the pictures a few years down the lane and remembering the place you had your first baby. This photoshoot captures the PNW so well that John and Catherine will always cherish the memories of their beautiful start to parenthood.
Your first pregnancy is a significant phase in your life. A maternity shoot is a great way to memorialize it. John and Catherine look stunningly serene and elegant in these pictures. Their choice of clothes makes for a great contrast with the green and complements the beach as you'll notice. John in a soft pink and cream while Catherine is dressed in white. She seems so comfortable in that dress – like wearing her motherhood so naturally. It gives off such a soothing aura to all the photos.
They were so excited and happy throughout – their emotions helped us capture an awesome set of pictures. Both of them look so much in awe of the little one growing day by day. As a couple, observing those tiny changes in the mother's body can be mesmerizing really. You can have my word on that!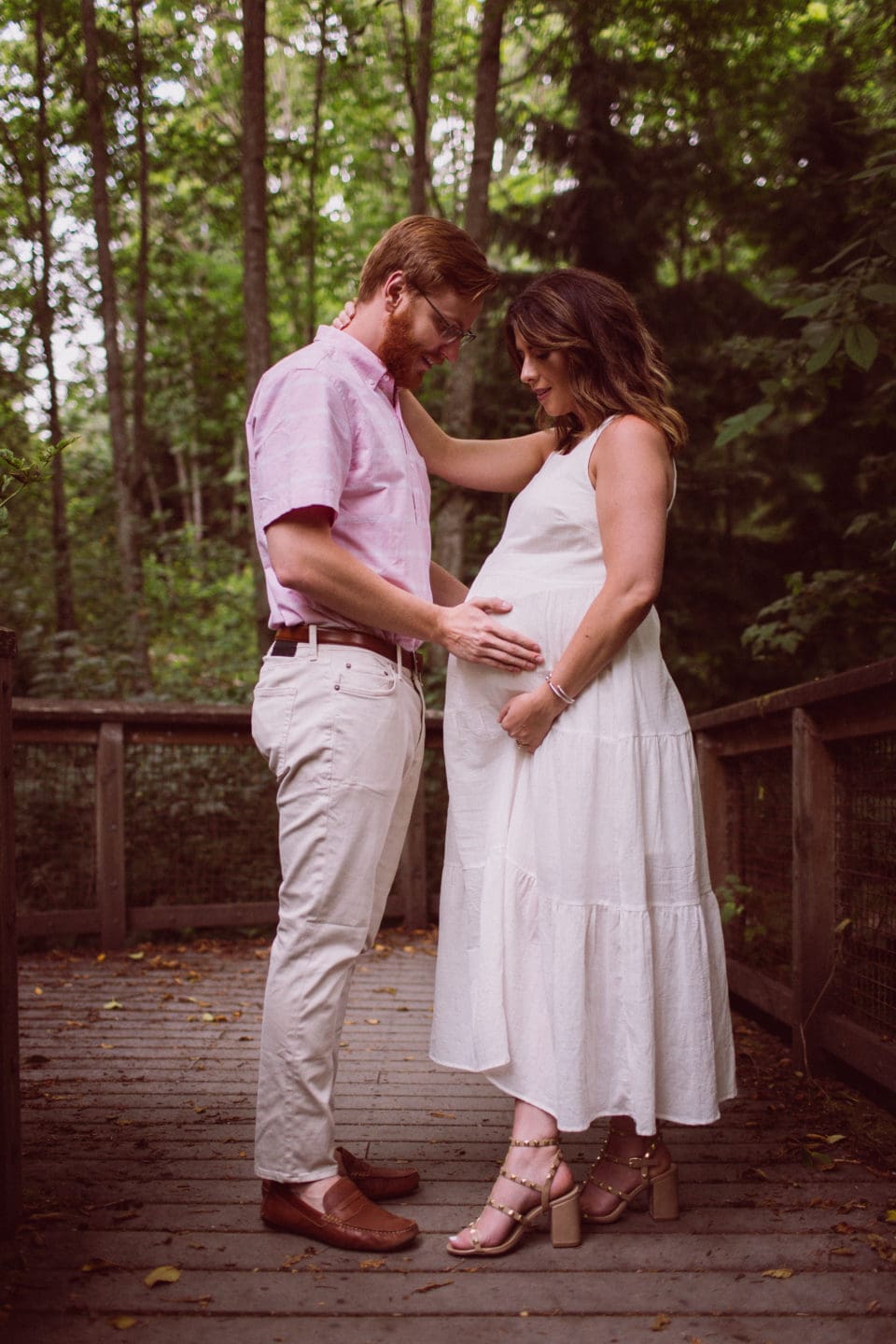 We really love taking outdoor maternity photos. It's wonderful to see couples starting a family and we feel so glad to be a part of their journey through these photoshoots. Go ahead and take a look at Kyle and Lacy's Ravenna maternity photos. That shoot is memorable to us given that we went ahead with it even though the weekend was a rainy one. The pictures came out so well!
We've also done a few shoots with parents of one-year-olds combining the indoors and outdoors like the Sweet Home and Carkeek Park Photos of Kris, Kira and their son. Hoping to see John and Catherine again for a similar one in the coming year maybe. We do love repeat clients!

If you're interested in a maternity photoshoot or one for your family then get in touch! We're always happy to be taking lifestyle photos whether indoors or outdoors. We like seeing families come together, especially knowing that we're going to be making those memories permanent for them through our photos!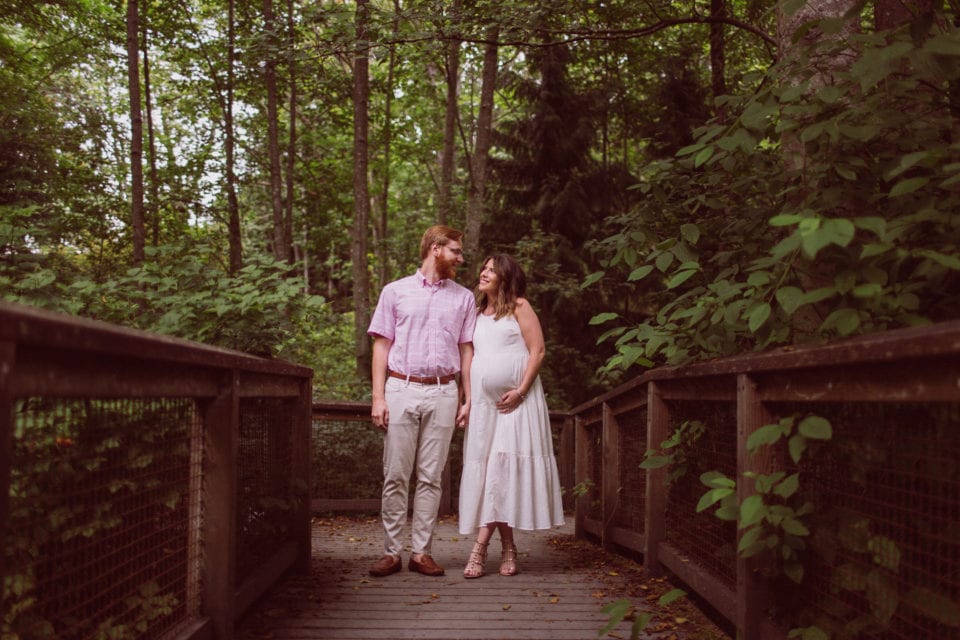 HERE ARE MORE OF JOHN AND CATHERINE'S OUTDOOR MATERNITY PHOTOS!