What is better than some Olympic Sculpture Park sunset photos?!! No matter how many times we wander through the park, it never loses it's charm. And, add a super cute (growing) family and some stunning sunset light in there and it's a match made in heaven.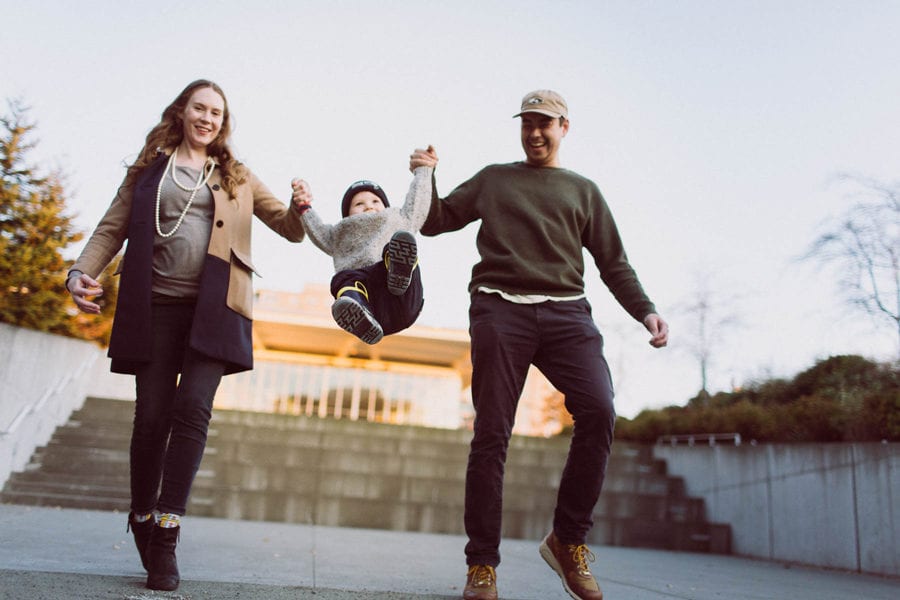 I sometimes think that living in Seattle allows me to take our gorgeous parks and scenery for granted. It's easy to just get into my patterns and go to all my usual places without noticing the natural beauty around me.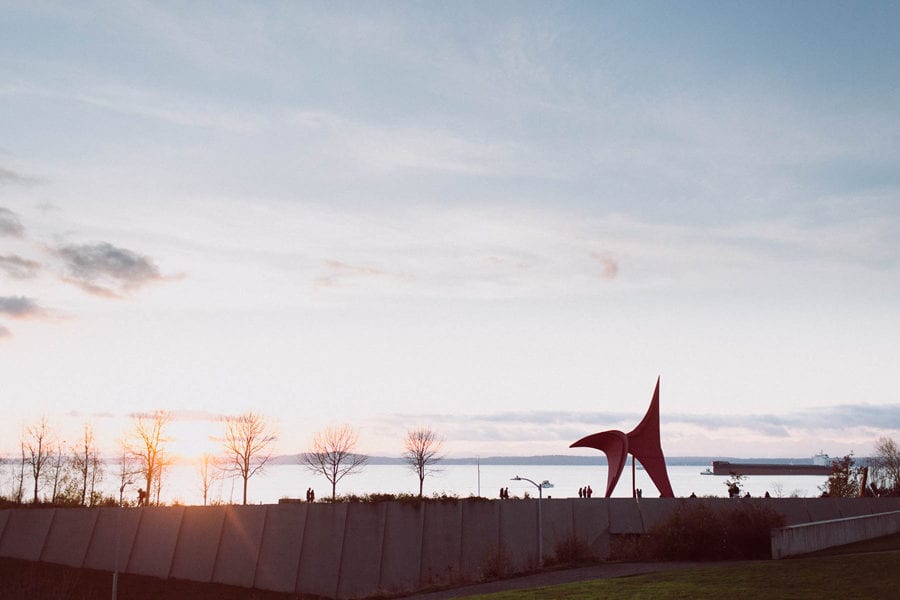 That is one reason I love doing family photography. We get to visit all the most beautiful places, play for an hour or so, and then look at the photos for the next weeks as we sort, edit, deliver, and share with you here on the blog.
It's my hope that our photo shoots provide some of the same benefits for the families we work with as well. Whether it's viewing your home with a new lens or seeing your family at play in one of Seattle's stunning spots, we want your photos to help you appreciate the beauty around you–both in your family and in the place we live.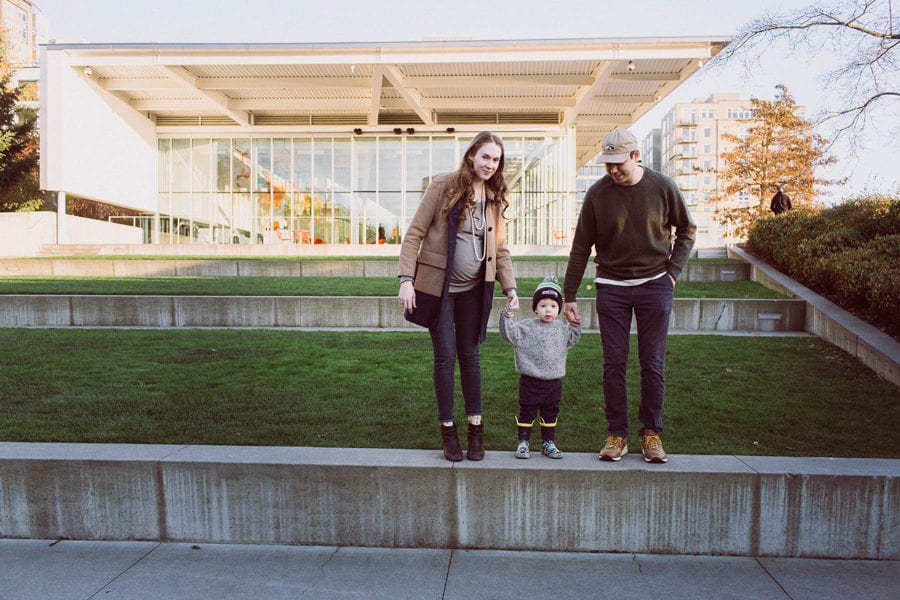 MORE BEAUTIFUL OLYMPIC SCULPTURE PARK SUNSET PHOTOS BELOW!