Carkeek Park makes for a picturesque location for a family beach photo shoot. It has so many different places for kids as well as adults to play and spend their day, including the stairway and the rocky beach you'll see in the pictures below.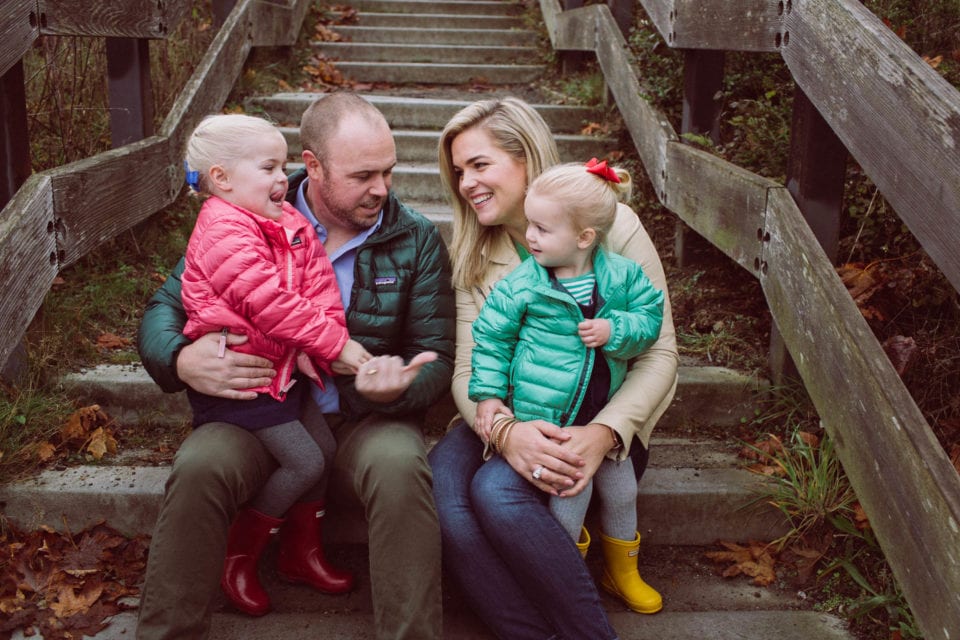 This shoot was all about that pop of color! We love how the clothes and accessories stand out against the neutral background giving the photographs a bold but cohesive color scheme. The tiny details – be it the girls' bright-colored bows, their boots, or the colorful stripes on their sweaters – lend a vibrant theme to this fun-filled family day at the beach.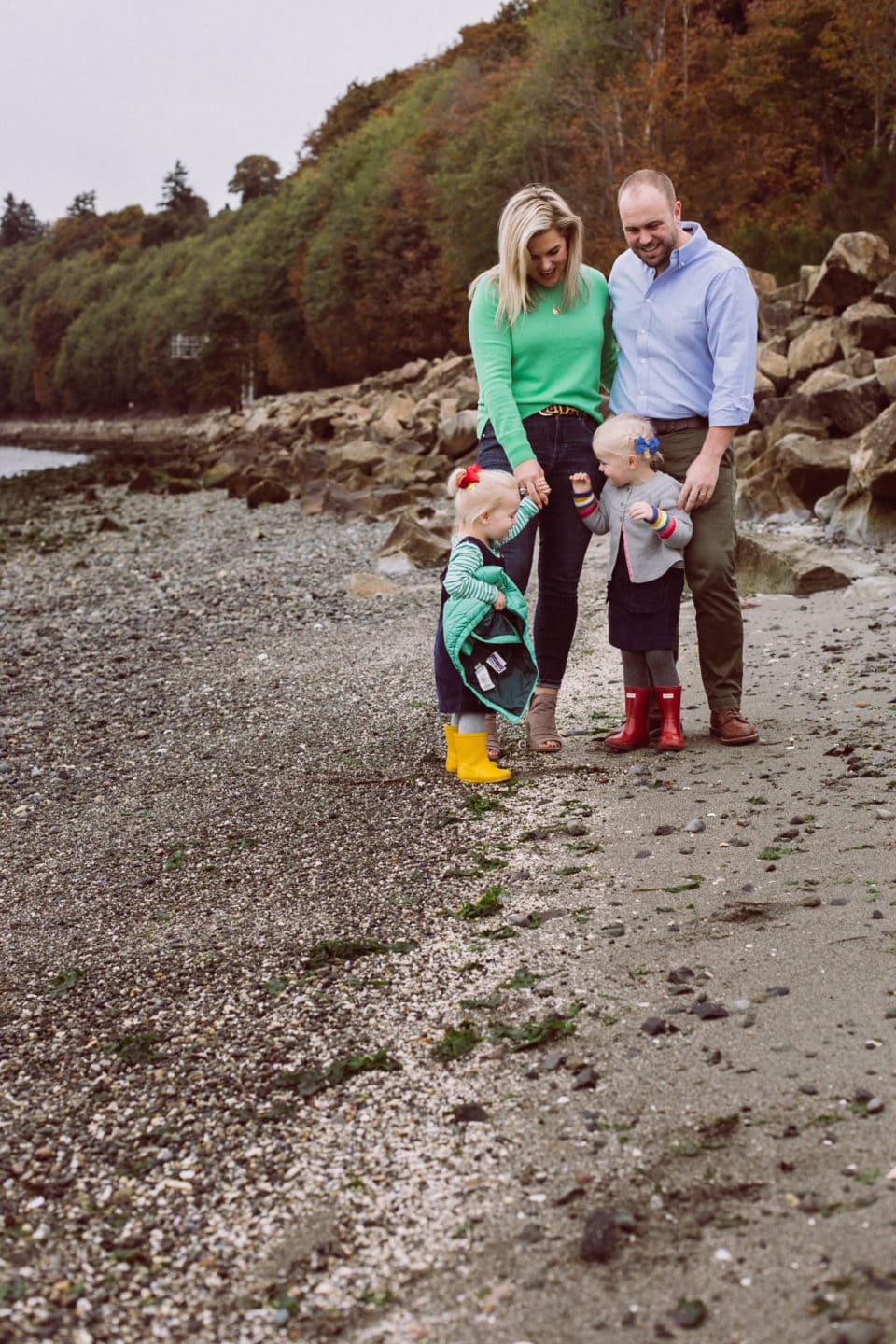 We've always observed that going to a beach or a park is very appealing to our senses. We tend to breathe deeper, look closer, listen more, and touch everything to feel the variety of textures around us. As you can see in the pictures below, the same goes for young kids as well. Some of our favorite photos are the ones where the family is super relaxed and not posing. The elder sister had so much love for the younger one, showering her with squishes and hugs. Such candids have our hearts! With the sisters playing in the sand and collecting pebbles, we managed to get some great photos. 
The parents made our job a little easier by getting goodie bags for the kids. They were so happy about princess-themed bags and we were just glad to get wonderful photos out of it. 
Now, it's evident that Seattle beaches are nothing like the beaches in Hawaii but they have a certain charm and beauty that is irresistible (obviously, it's Dan who adds all the extra magic to the photos, no matter where we are). Get in touch with us if you want to add a little magic to your next family beach photo shoot!
ENJOY THE MAGIC OF THIS FAMILY BEACH PHOTO SHOOT AT CARKEEK PARK!