We've had a couple great opportunities to shoot in Tacoma this season—like these downtown Tacoma wedding portraits—and we have loved it. Downtown Tacoma has loads of charm and some really unique places to explore. Its one of our favorite locations as a Tacoma wedding photographer. Today's post is full of portraits showcasing some of the sights we've found.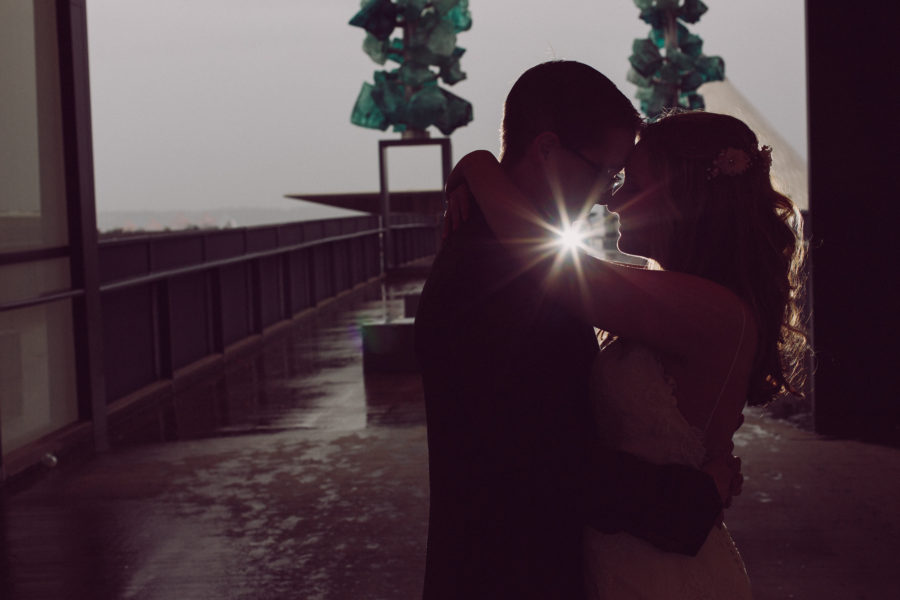 Arthur and Amanda braved a really rainy day and were total troopers when it came to the weather. We were so glad they were game for doing all these outside portraits even thought it was so rainy. We explored the area around the Museum of Glass as well as the Washington State History Museum.
In spite of the clouds and cold, their sweet love for each other shines through. We just love the sweet smiles, hugs, and looks, especially in the first look. In the comments, let Arthur and Amanda know just how beautiful they are.
Enjoy these downtown Tacoma Wedding portraits!