This Discovery Park sunset engagement has the dreamy skies and the totally in-love couple that make me just want to keep looking at the photos.

The evening we scheduled this session was one of those that was threatened by rain in the forecast all week, but then totally cleared up and offered the stunning light and sunset that make them so enchanting.

Solomon and Angie wanted to take these engagement photos for a number of really great reasons. Their wedding day timeline didn't allow them to take an extended portrait time, but they really wanted to have a set of images to help capture this special season for them. They also felt like an engagement session would allow them to both experience what it felt like to be the center of the camera's attention (like practice for the wedding day!) and also provide a relaxed time to be together without the pressures of the wedding day details.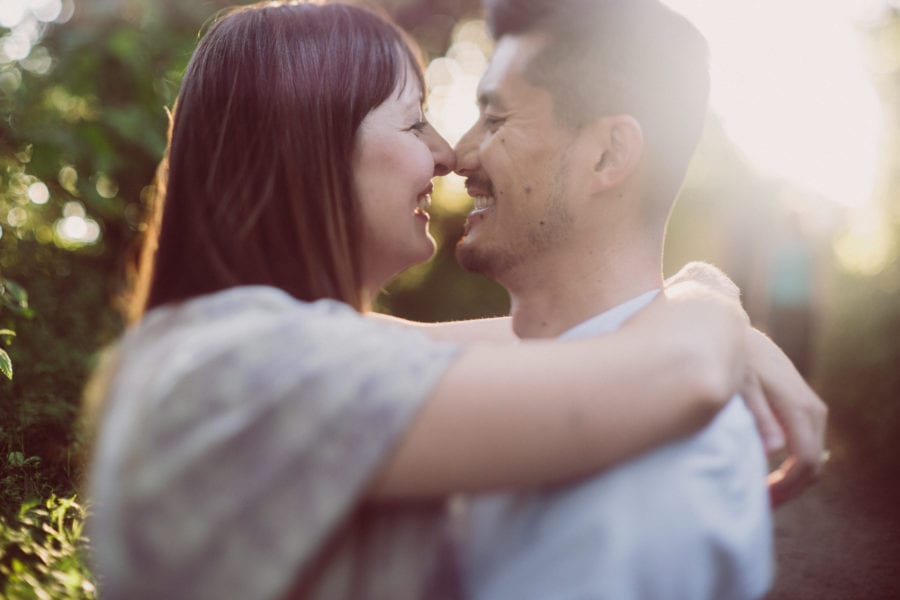 I think it was a really great decision for them. The combination of this set of images with their wedding photos (coming soon!) is just a beautiful and unrepeatable set.
If you're considering engagement photos, get in touch to talk about whether it makes sense for you!
Enjoy this beautiful Discovery Park Sunset Engagement!