Here's a lovely batch of brewery photos to share with you today! Seattle's fall is so unpredictable that we had a really hard time scheduling this shoot due to gray skies and rain. If you're not from Seattle, you should know that that DOESN'T mean it's raining all the time. It just means you think it might rain and then it turns out gorgeous—like this particular evening. Or vice versa. But, we prefer all the surprise good weather.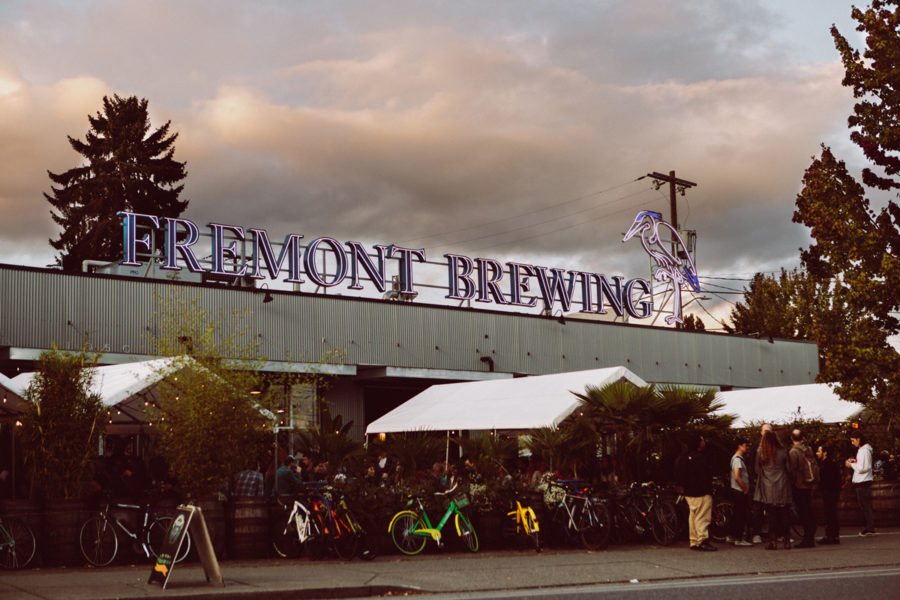 Shooting brewery photos at Fremont Brewing is always fun. Their space is so beautiful and full of life. And, it's almost always packed with people. They've created a really wonderful environment for people to enjoy themselves and relax together. It's great for both big groups and small gatherings.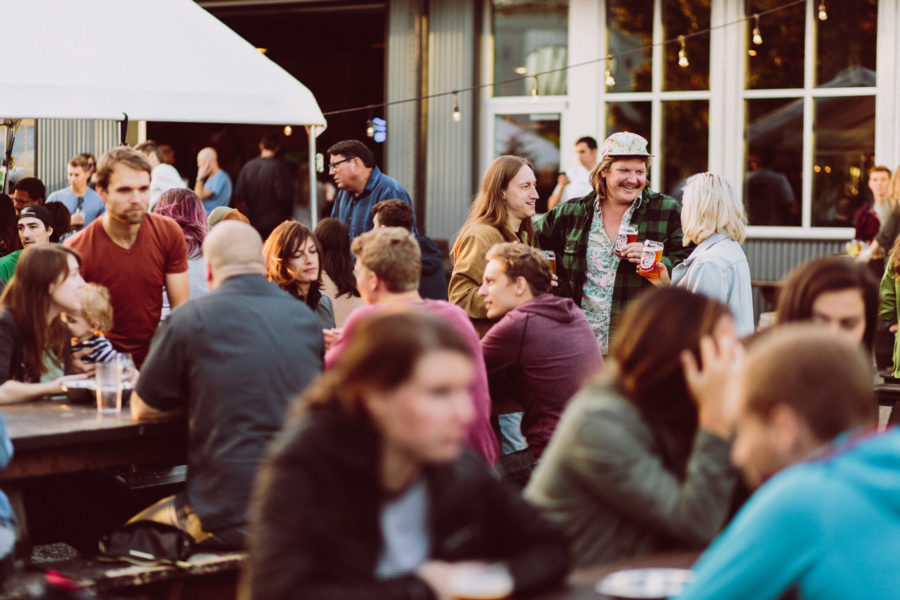 We also love the challenge of capturing both a product and an experience in one shoot. To do so, we look for ways to incorporate people into the setting and then connect the product with the people. In the end, both the setting and the product are highlighted best by the people enjoying themselves. We think these photos capture that well!
EXPERIENCE THE FUN AND CHEER IN THESE BREWERY PHOTOS!