We're in love with this intimate backyard wedding. The cozy set-up, the presence of the flowers and the home, the closeness of the people. It's all a perfect match for the intimacy that Solomon and Angie wanted from their day.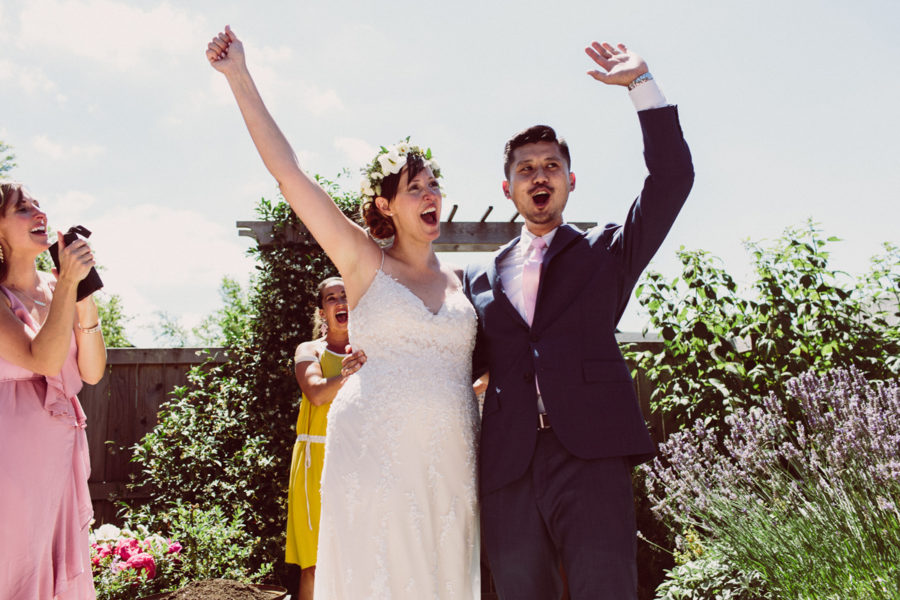 When these two came to us to discuss their wedding, we were so excited by the sound of their hopes and dreams for the day. They were surrounding themselves with an intimate circle of friends and family and re-envisioning what a wedding would look like for them. To start with, they had recently purchased their first home together and were planning to host their backyard wedding on the property. That fact alone felt significant. They also planned to incorporate some special gardening throughout the day. The additions to their garden would help mark the occasion & their new home with visual reminders of their marriage.
We loved the intentionality and creativity they brought to their wedding and felt honored to be invited to capture it. We're always on the look-out for couples who are making their wedding their own. So, if you're planning a ceremony and getting creative, get in touch!
COME AND WITNESS THE LOVE IN THIS BEAUTIFUL BACKYARD WEDDING!
Want more Solomon and Angie? See their Discovery Park Sunset Engagement here!