The vision for these apple orchard family photos came straight from the family.  Aimee wanted to time these photos with the blooms in this secret apple orchard.  They specifically thought of this spot because it's a place they often pass by as a family.  It's so beautiful the way the set captures springtime so perfectly!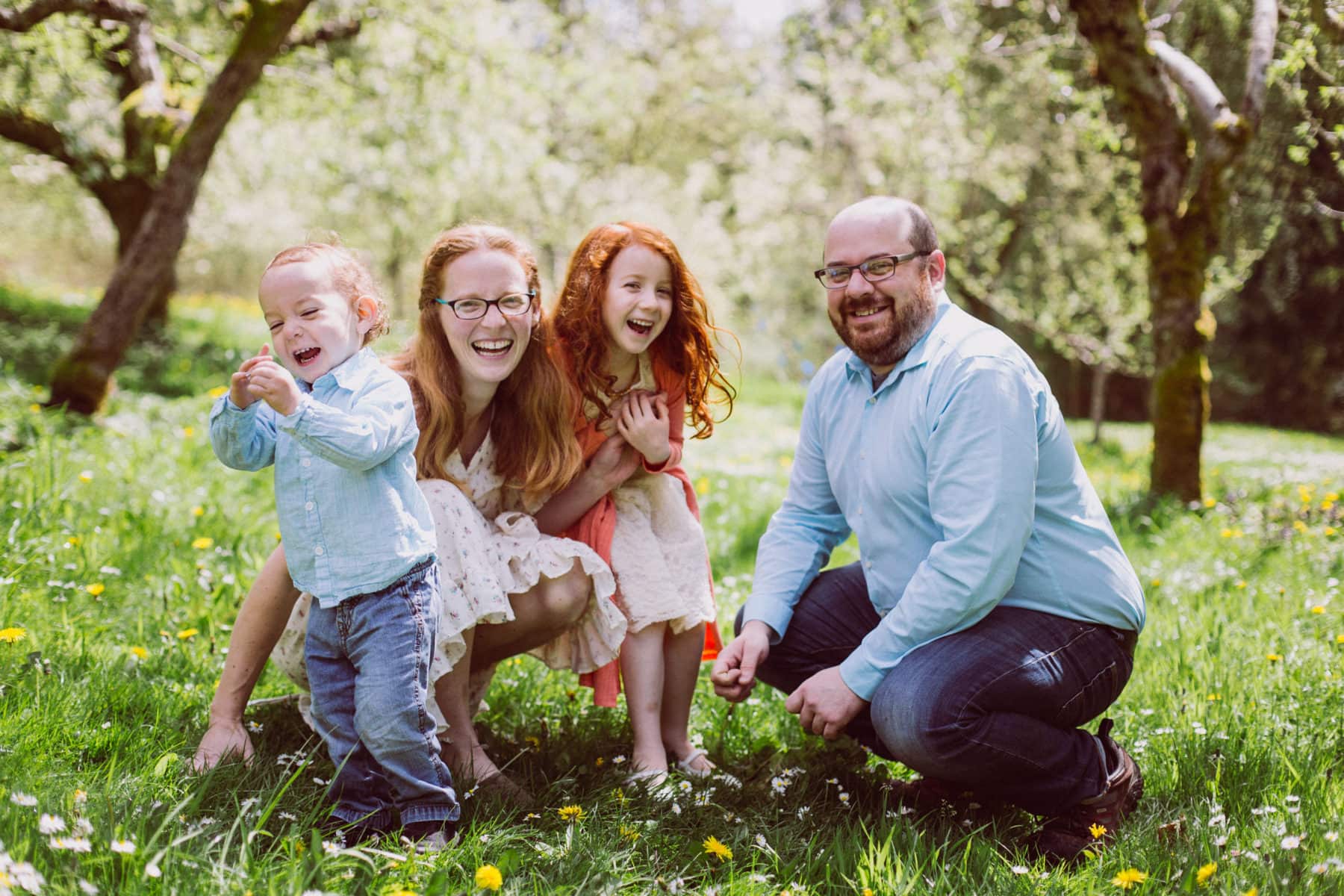 We love it when clients come to us with a specific location or vision in mind.  It's so fun to make their ideas come to life.  If you don't have a vision or location in mind, it's also still fine to get in touch!  We also enjoy helping you craft the vision.  We always encourage people to think through their daily routines or the places they often spend time as a family and consider those as locations for their shoot.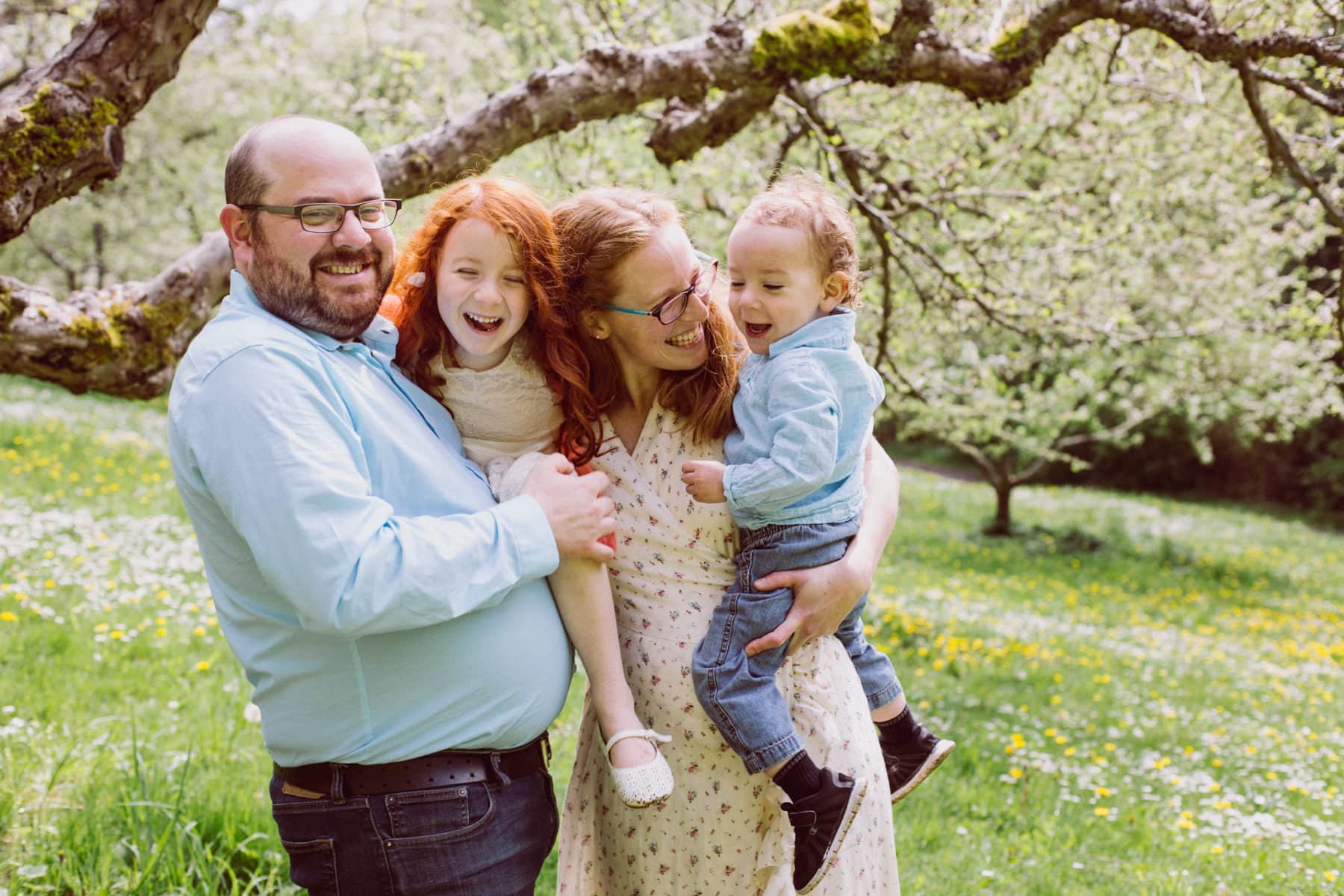 CHECK OUT THE FUN IN THESE APPLE ORCHARD FAMILY PHOTOS BELOW!