[symple_box color="gray" text_align="left" width="100%" float="none"]We have an ongoing Q&A series. The way it works is that you get to ask us anything. We'll respond to the first comment in the next blog post in the series.
So, if you're interested in hearing about the three photographers that inspire us, keep reading. OR, if you don't really care about them, jump to the bottom of the post and claim your spot as the first question in the comments. You can ask us about anything that strikes YOUR fancy.[/symple_box]
On the last post, Chris asked
What are three photographers that inspire you, and what is it about their work you appreciate?
This is such a hard question for me to answer. I've been procrastinating it, in fact! Here's why: there are SO many photographers that inspire me. How can I narrow it to three?!? But I'll come back to that question. First, something else…
It's taken a long time for me to find my voice as a photographer.
It's easy to look at the work of others and feel like I need to be making work just like they do. It's easy for me to tell myself that I need to work harder at this or that: styling, location-scouting, posing, processing, etc. Or that I just need the right product or to learn the right technique in order to be a "good photographer".
There are thousands of photographers around the world whose work can make me feel like I don't know what I'm doing because I don't shoot like them.
Because of this, for a long time I didn't follow any other photographers very closely. Or I'd go through phases of obsessively looking at images from tons of photographers and then not looking at any.
I've been learning, over the course of that past few years, what it means for me to have a more healthy relationship with myself, my peers, and my creative work.
I'm learning to see what I'm actually good at.
I'm learning to let photographers inspire me because they make amazing things, and let those amazing things be very different from what I make and what I may ever make. AND be ok with it. That's the hard part— being ok with it.
So, to get back to the question, there are many photographers that inspire me, but I've had to fight for the list. The list is complicated, not only because there are so many amazing people out there, but because of the work I have to do to be inspired and not crushed by comparison with many of the people on the list.
I wanted to not answer because I didn't want to pick or I wanted to include everyone for the same reason. But here's the top…
Three photographers that inspire me right now:
Gregory Crewdson
Crewdson lands on the top of the list. His work is bizarre and wonderful. He creates otherworldly scenes in ordinary contexts to create something that feels like a scene from a movie. His images are full of story. They make me wonder about so much.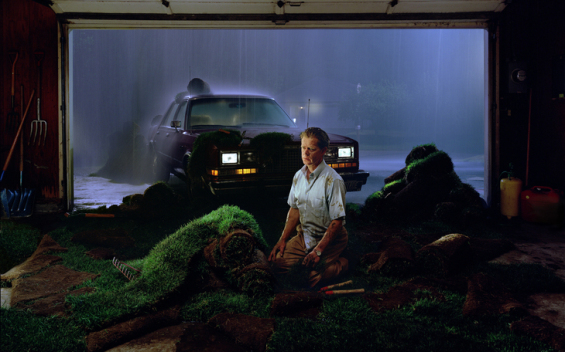 Beneath the Roses is my favorite of his books and gives a nice overview of his work. His Dream House project is stunning as well.
Nick Brandt
His books On This Earth and A Shadow Falls document the animals of East Africa. They're breathtaking. Every time I look at his work I am deeply moved. There are few photographers that have brought tears to my eyes as often as his work has.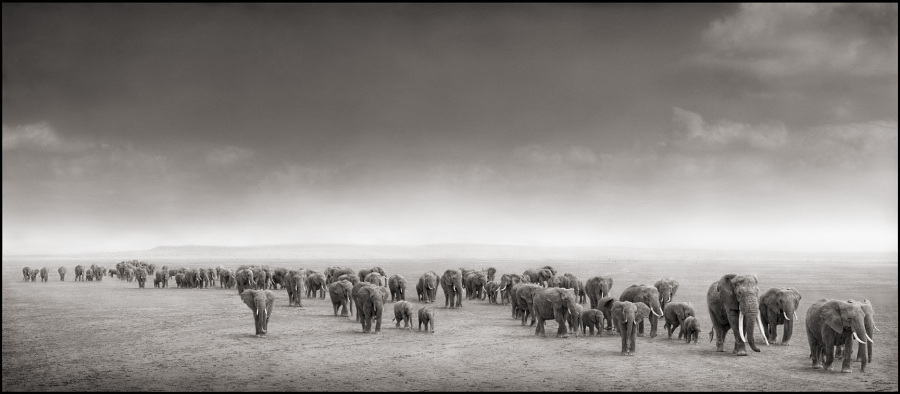 You have to go to his site and see the rest. They're amazing.
Martin Schoeller
Schoeller is known most for face shots. He uses the same lighting in all of his Up Close work (Up Close is also the name of his exhibit of these photos). I love his work for a number of reasons:
It's really nice lighting,
The consistency in lighting and composition bring out the individuality of the subject, and
His work is like a catalog of faces. It's beautiful. Just google it.
You can hear him talk about his work and his love for "cataloging" here.
After you spend a few minutes with his Up Close photos, you'll recognize them everywhere: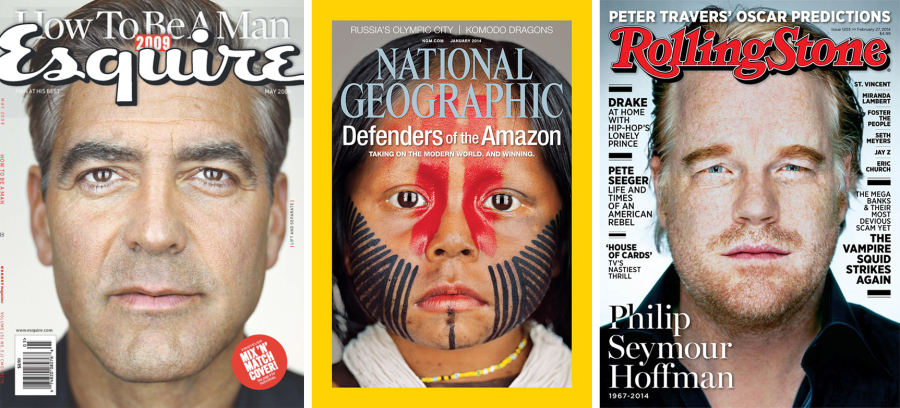 Apart from his Close Up work, I love all of what he makes. It's creative, imaginative, and fun.
That's a wrap.
(whew!)
Now on the the next question! Ask anything in the comments and we'll do our best not to take three months to respond!