We have an ongoing Q&A series. The way it works is that you get to ask us anything. We'll respond to the first comment in the next blog post in the series.
[symple_box color="gray" text_align="left" width="100%" float="none"]So, if you're interested in hearing about our small business routines and habits, keep reading. OR, if you don't really care about them, jump to the bottom of the post and claim your spot as the first question in the comments. You can ask us about anything that strikes YOUR fancy.[/symple_box]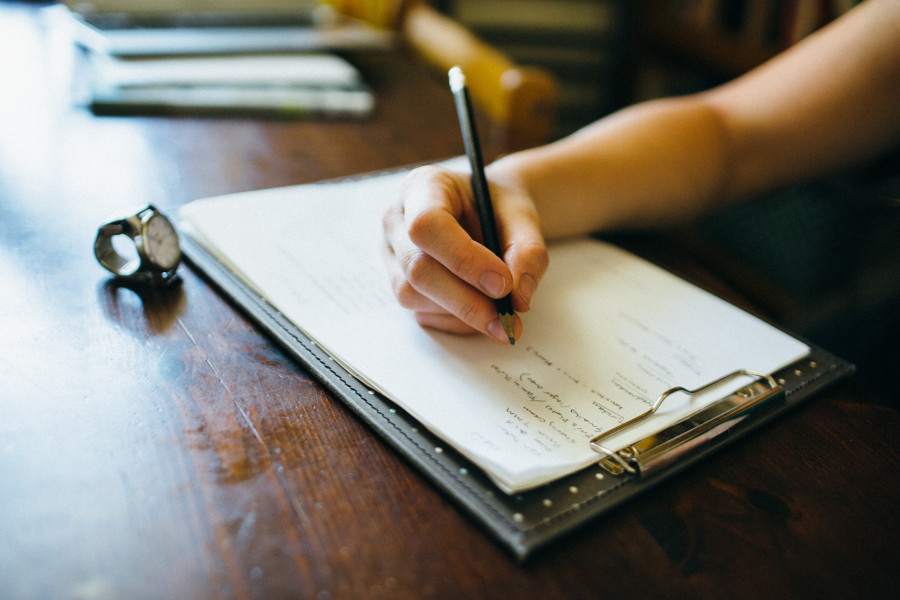 On the last post, Lizzy asked
What routines, disciplines, habits, etc. have been most essential in starting and running a small business? What structures are in place throughout your days and weeks to make it ALL happen?
I'm excited to tackle this question!
First, a bit of background: Dan and I have three small businesses. I teach music, Dan helps people figure out what to do with their lives, and then we own and work on Sparkfly Photography together. Needless to say, we have a lot going on, individually and together.
Something else you should know: we don't have this mastered. Our routines change, we vary our week-to-week structure, and sometimes we get very, very stressed out. That said, we've still learned a few things along the way and that is what I'll attempt to share with you here.
---
Our Small Business Routines:
1. Meetings: The two of us meet together twice a week. Our meetings are on the calendar and we really prioritize them. It seemed like a silly idea at first since we're only a two-person company. But, it keeps us on the same page and helps ensure we're not overlooking things. It also keeps us from interrupting each other and tackling every problem or question immediately when it comes up. We add it to the agenda for the next meeting (if it can wait) and collaborate on it together then.
Either of us can also call an extra meeting if we need it. This might be brainstorming for a bigger project or something that we just need the other person's input on. We treat these as meetings and put them on the calendar in advance.
2. Yoga & Bike Commuting: We each attend 2 or 3 yoga classes a week. The classes help us get into gear in the mornings (we often go to 6 am classes) and ensure that we do something other than sit around all day. As a side benefit, the studio we go to really focuses on core strength which is really important because we do spend a fair amount of time sitting every day.
As much as possible, we both bike commute to meetings, teaching engagements, or other errands. Hopping on the bike in the middle of the work day is a really valuable way to give yourself a mental break. I, for one, am mildly obsessed by efficiency so I love the fact that I get a workout on the way to doing other work.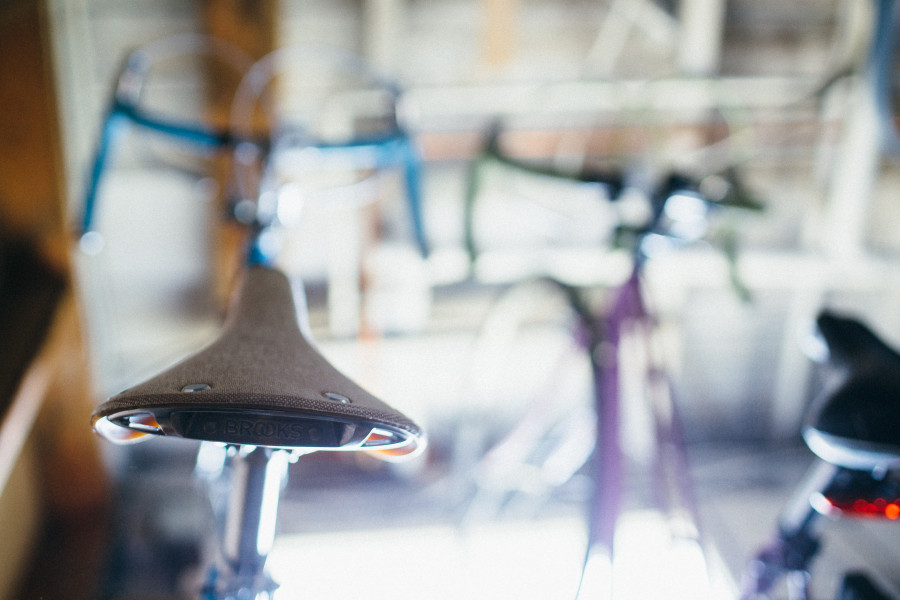 3. Keeping Email Under Control: Dan lives by "inbox zero". Or attempts to anyway. We are also intentional about when we check email. Read more about some of our technology rules here and also how Dan sees email strategy as connected to creativity. We've both removed e-mail notifications from our phone to help us keep it in it's place.
4. Goal setting: This is a relatively new routine for us, but we're loving it. I actually hesitated to put it on the list in case we fall of the goal-setting wagon. We've found that it is easy to work exclusively on the projects that are right in front of our faces. Goal-setting (as short term as a month and as far out as 5 years!) forces us to look up and make sure we're actually working towards the places we'd want to be in our businesses in the future. It frees us up from a "crisis-management" way of work and empowers us to choose where we direct our creative energy. We try to review our goals weekly in one of our meetings (see point #1).
5. Stopping: We could probably work 16 hours a day, 7 days a week. It often feels like there is actually that much to do. We keep pretty irregular schedules between client meetings & photo shoots, my teaching schedule, and Dan's meetings.
For us, stopping work is more of a discipline than a routine.
It literally feels like pulling yourself away from the computer, forcing yourself to be done for the night. We have a few rituals to help with that process. Many evenings, we clean our desk (Dan built us this amazing, massive desk with two workstations) as the last thing we do. Other times, we check back in with our to-do lists and set the trajectory for the next work day. Dinner and a walk with Lina often does the trick as well.
For longer breaks (days off), it takes a lot of discipline to not check or respond to work emails. After a busy week or season, we sometimes put an all-day event on the calendar called "NOT WORK", just to remind us to stop.
Stopping work is absolutely critical for our creativity, productivity, and energy. It's just easier said than done.
---
"Making it all happen" as you described it, Lizzy, is an ever-evolving, constantly growing, trial and error-filled process that we attempt to approach with flexibility and creativity. On our best days, we do many of the things above. On the other days, we stay in bed longer, procrastinate a little more, and treat ourselves to doughnuts.
[symple_box color="gray" text_align="left" width="100%" float="none"]Let's keep the Q&A series going. Ask us a question about anything (see the introductory series post for ideas) and we'll answer it on the next post in the series.[/symple_box]