I'm thrilled to showcase Andrew and Sara on the blog today. Their Olympic Sculpture Park engagement photos are just a really fantastic set of photos. It was a rather chilly morning when we met up for the shoot, but both Andrew and Sara just rolled with the weather and made the most of their time together. As I've looked through the photos, I've been reminded of some of the great reasons to do an engagement shoot.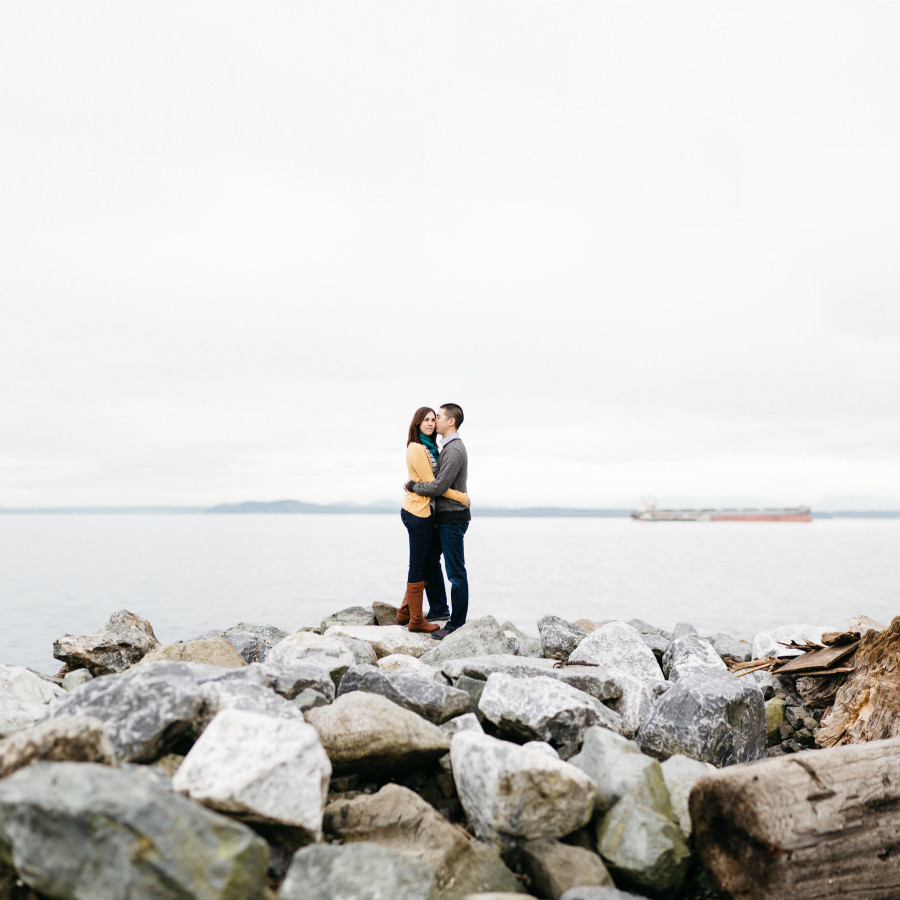 Here are the top three reasons I love engagement photos:
Engagement photos are like practice for the wedding photos.
After an engagement shoot, our couples have a better idea of what to expect from us as photographers on the wedding day. If anyone is camera-shy, an engagement shoot can really help relieve some of the nerves that might show up on the wedding day. And, let's be honest–very few people are actually used to having their portraits taken, so it's often a helpful experience.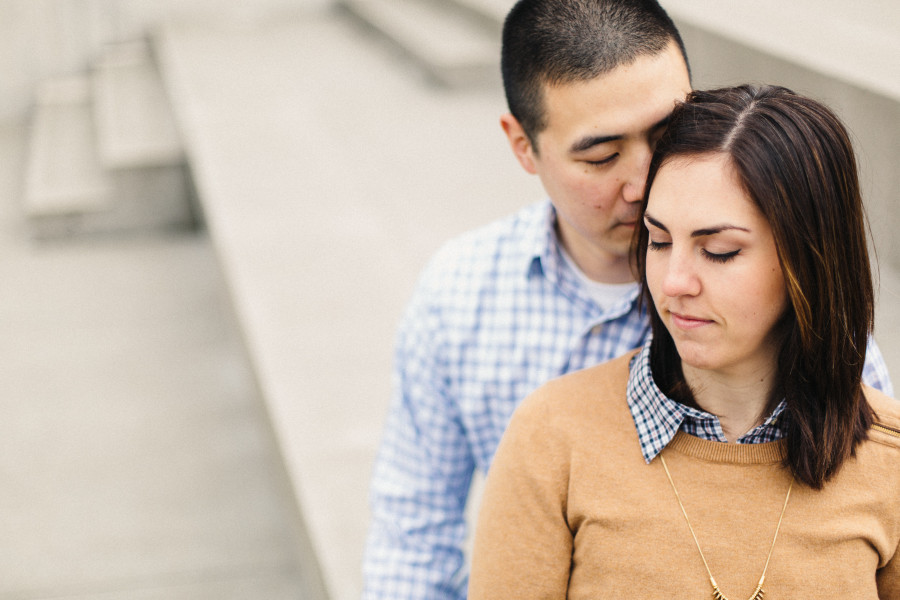 We get to photograph great locations.
Sometimes the locations we can choose for engagement photos aren't available or realistic for a wedding. Or, like in the case of Andrew and Sara, the location can provide a great contrast to the look of the wedding photos.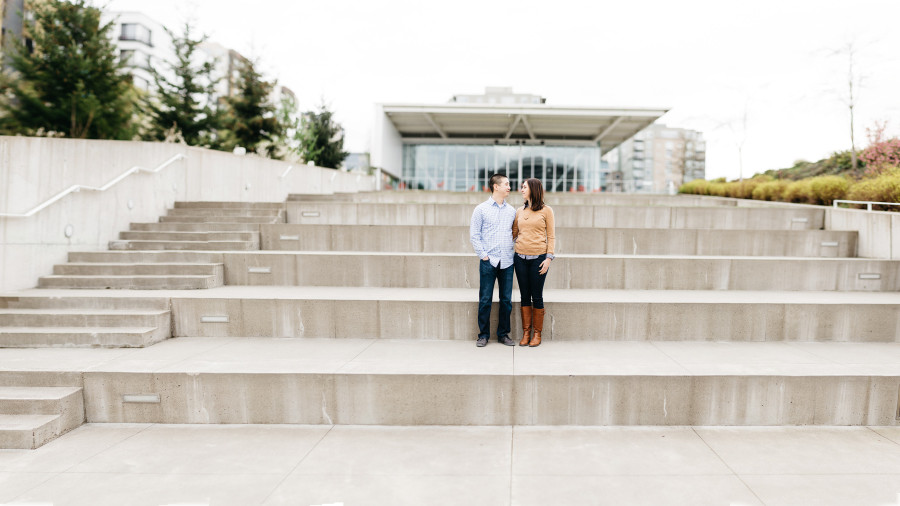 We get to know our couples better.
One of the best parts of being a wedding photographer is getting to know great people. We have a few meetings leading up to the wedding and we (obviously) spend a lot of time with the couple on the wedding day. But, an engagement shoot provides even more time to get to know the soon-to-be bride and groom. It's so fun!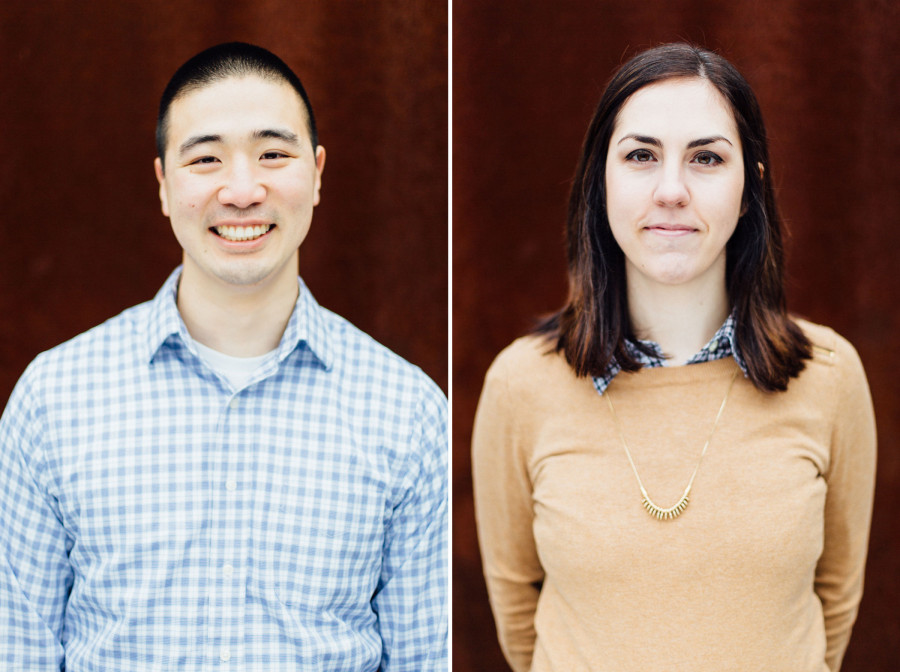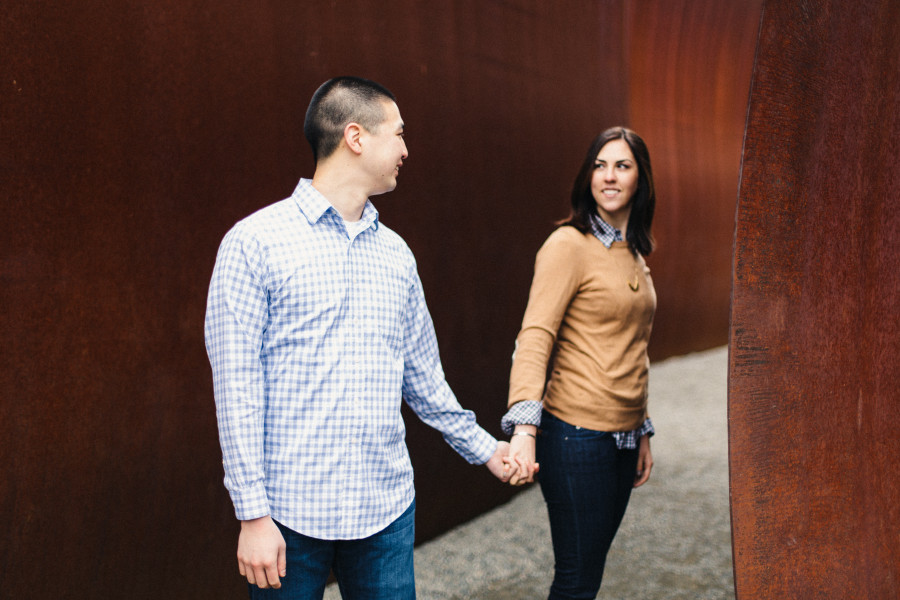 Now that you've listened to me chatter…
Enjoy these Olympic Sculpture Park Engagement Photos!