We've been planning a new homepage for about, oh… a really long time. So we're thrilled to be going live today. Our new homepage has all the most up-to-date info, blog posts, and lots of fun content. We feel like it gives you a really good picture of who we, as Sparkfly Photography, are and what we care about.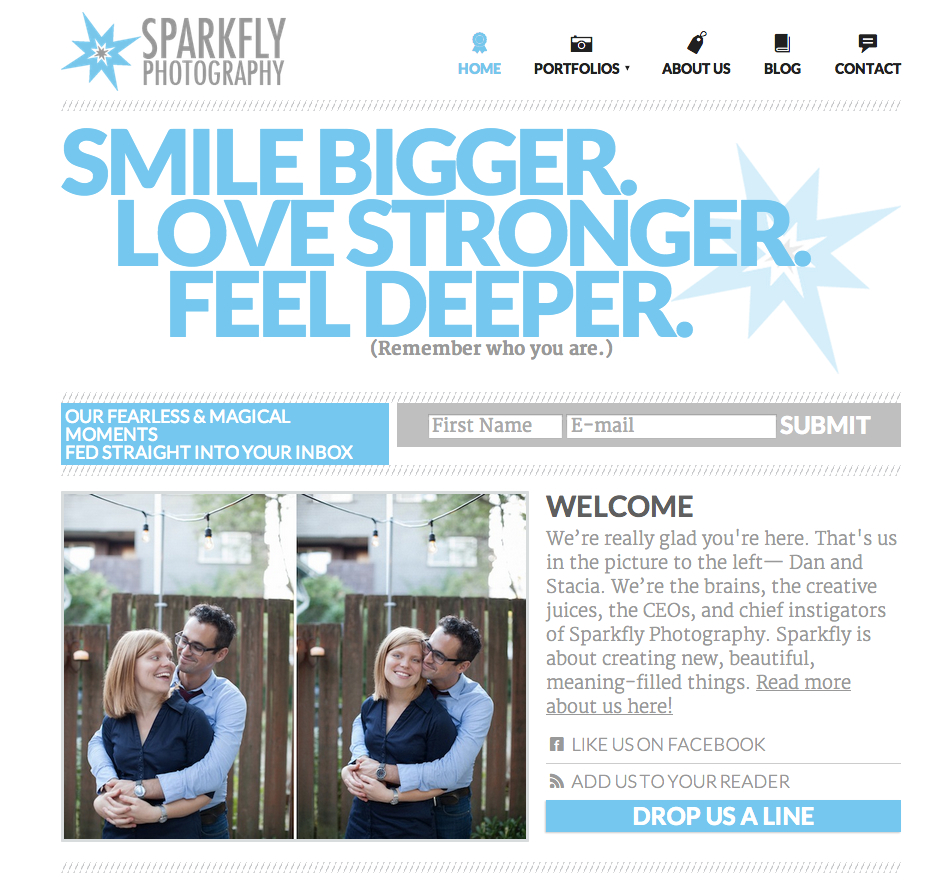 You'll notice (hopefully) in really BIG BOLD letters some words that we've spent a lot of time with recently. These short phrases are our attempt to share some of the vision and passion we have for our photography before you get very far into the site. We're pretty excited about them.
Here are two great options for checking out the new homepage:
1. The very fast version: Check out the screen shot above and then let us know what you think in the comments below. (Fair warning- the screenshot doesn't show everything!)
2. The pretty fast version: Click here to see the best photography homepage ever. Then, after you've explored the page, navigate back here and let us know what you think! (The homepage is pretty enthralling so try not to get so wrapped up in it that you forget to come back here and comment!)
Thanks for being here and reading this. Sparkfly couldn't exist without you. Seriously. I mean, what would we take pictures of?
Important photo credit: Hailey Hardin took the fine photos that are gracing the homepage.