Ian loves anything on wheels, and as any self-respecting preschooler does, he thinks Mater and Lightning McQueen are just the best. When I suggested to Ian that we take some photos of his bikes, his young brain began generating ideas so fast I almost couldn't keep up. He was visualizing poses and making a mental checklist of all the things he wanted to make sure made it into the photos. And, he started making trips to and from the back yard, bringing out everything that made the cut.
So, while I was operating the camera, styling credit goes to Ian, the then almost-five-year-old.
He's turning 5 today.
So here's to the transportation lover and the creative genius behind this photo series.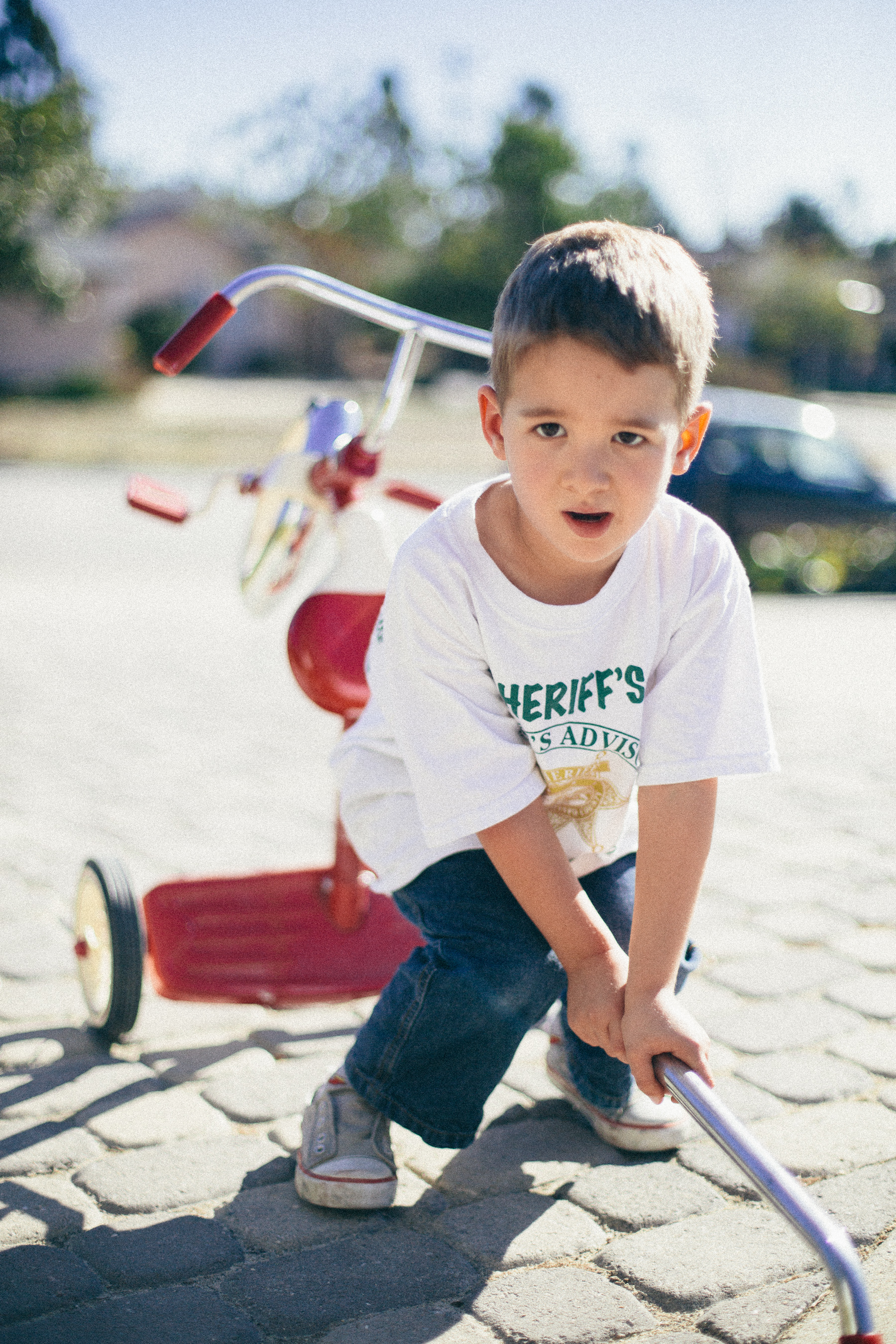 Happy Birthday, Ian!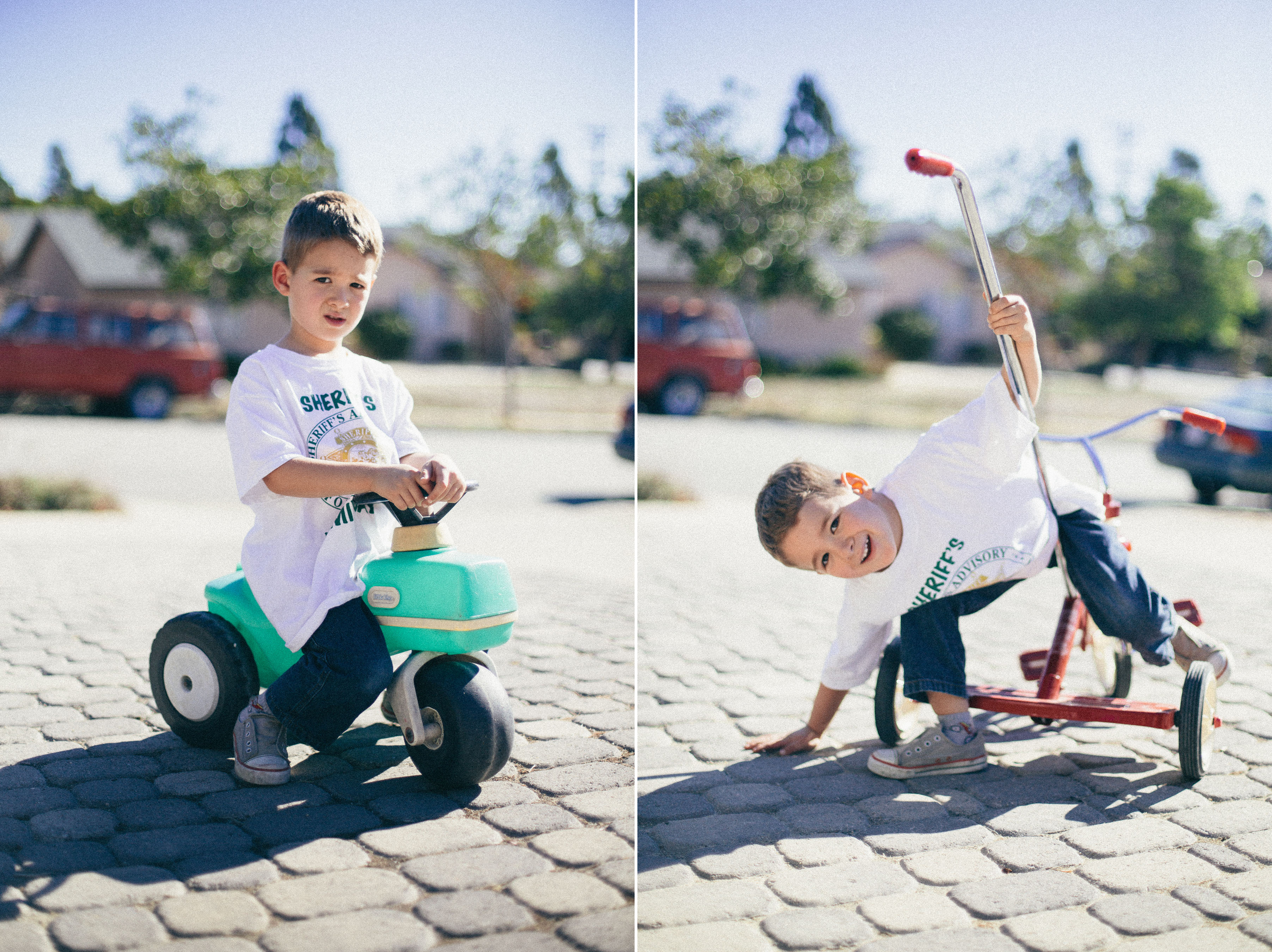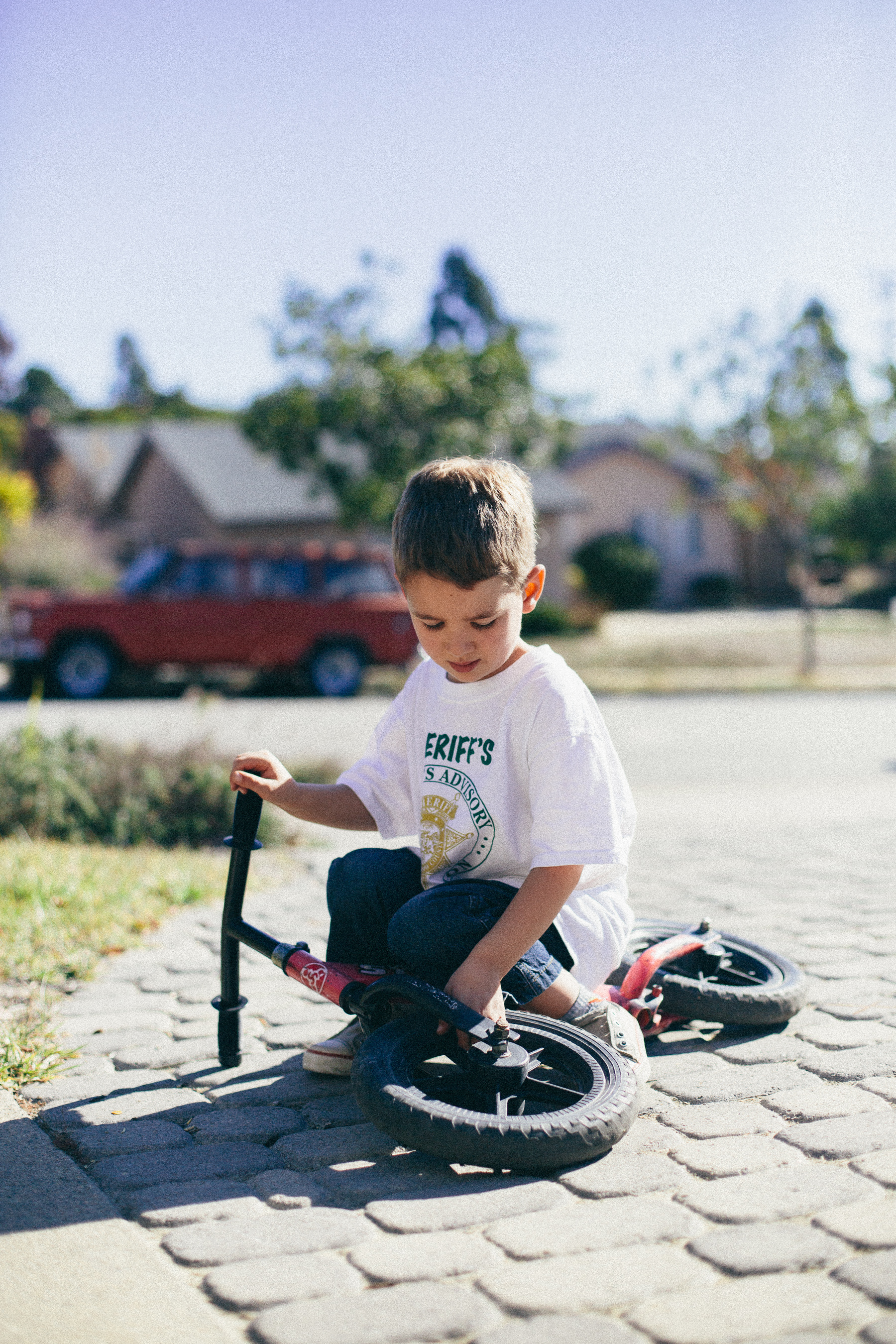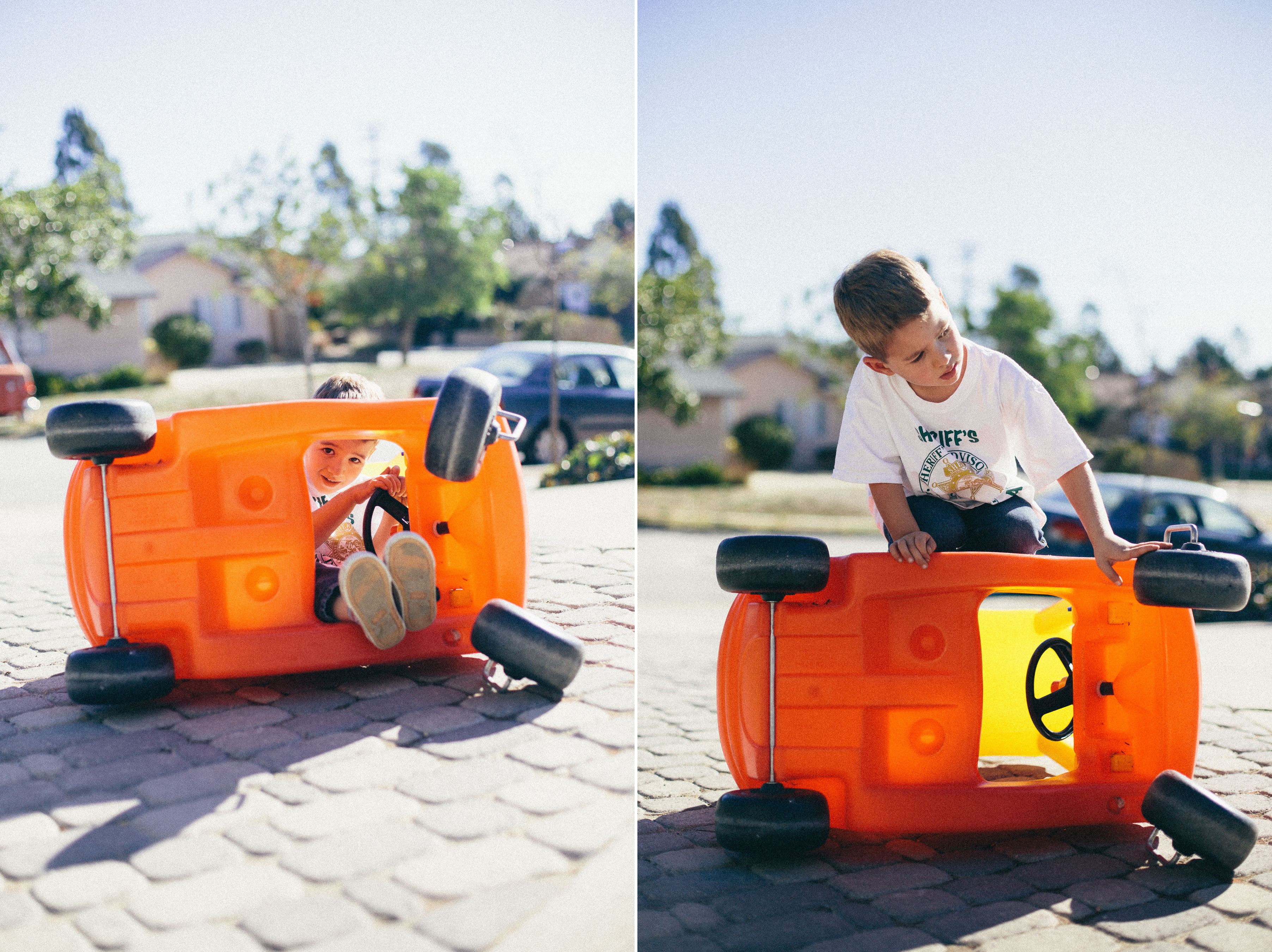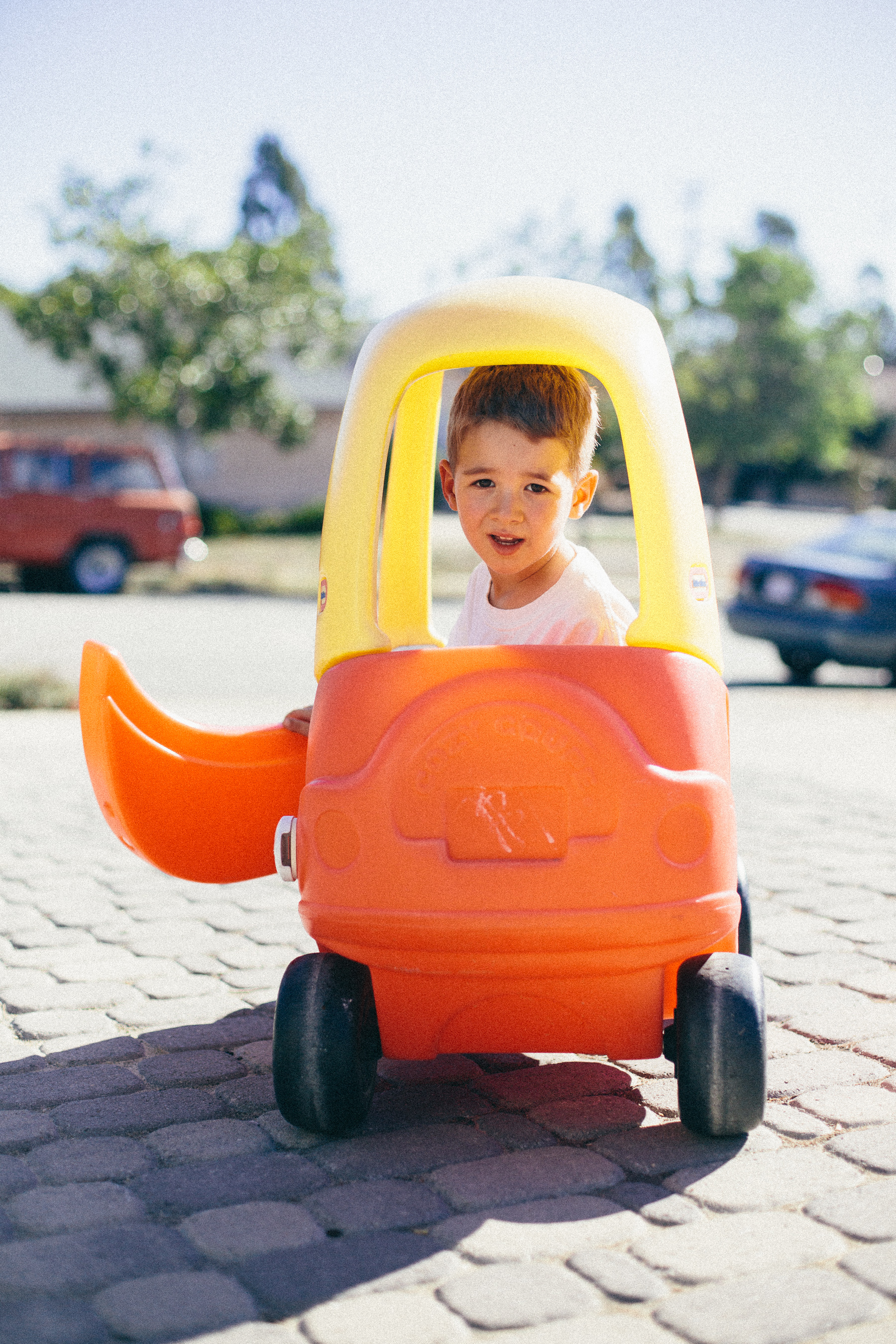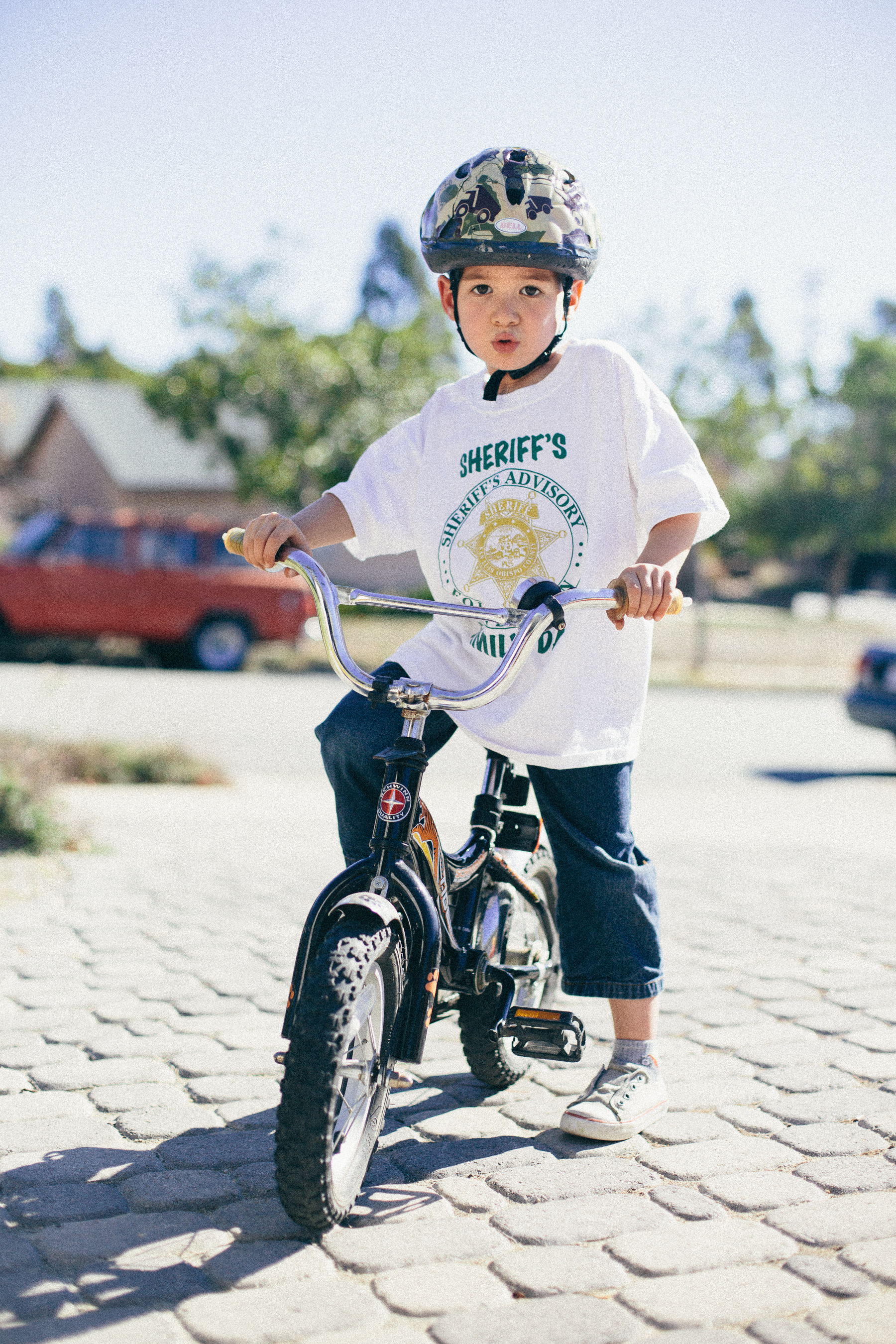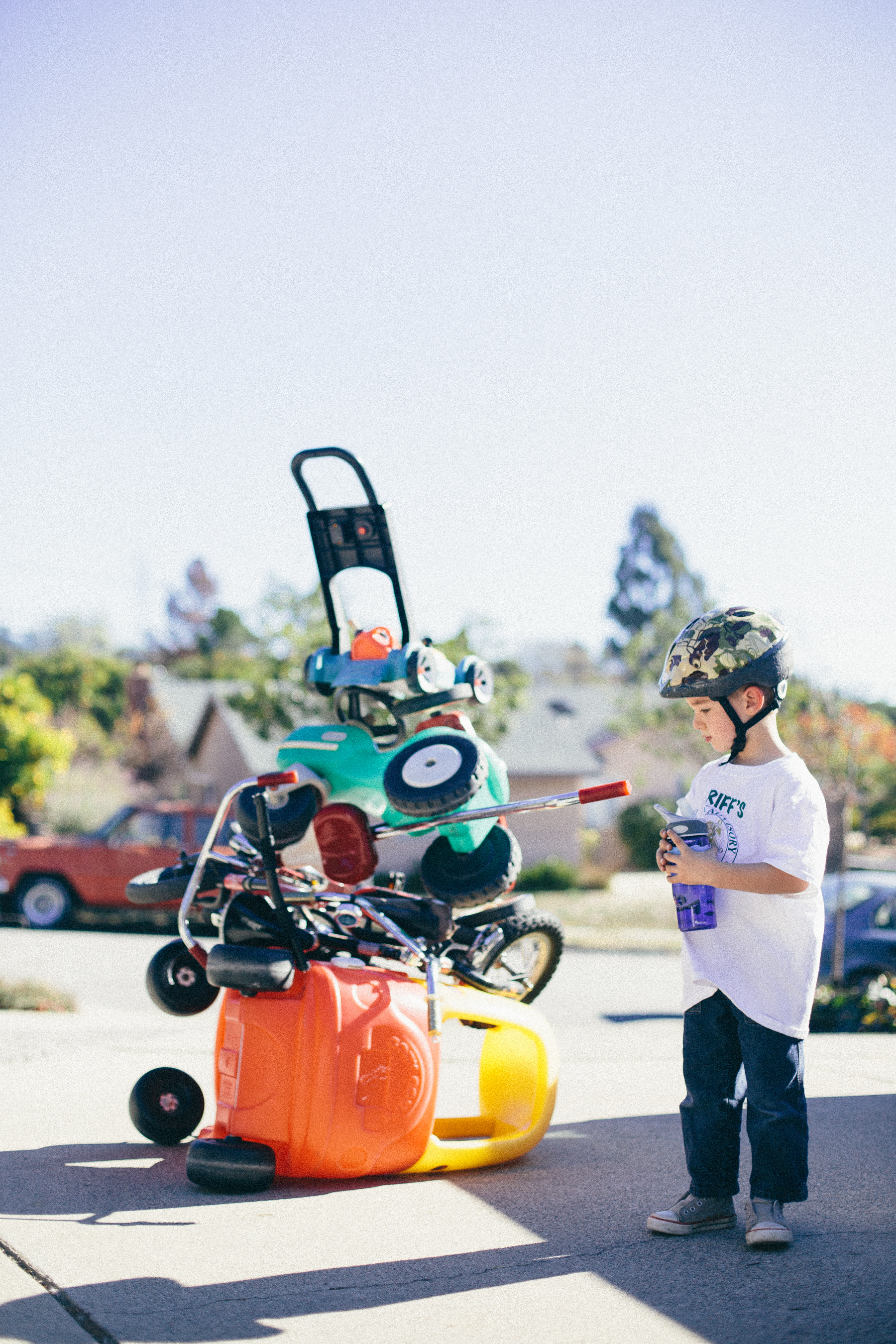 After some thoughtful consideration, the lawn mower was moved from the top of the stack to the handle of one of the bikes.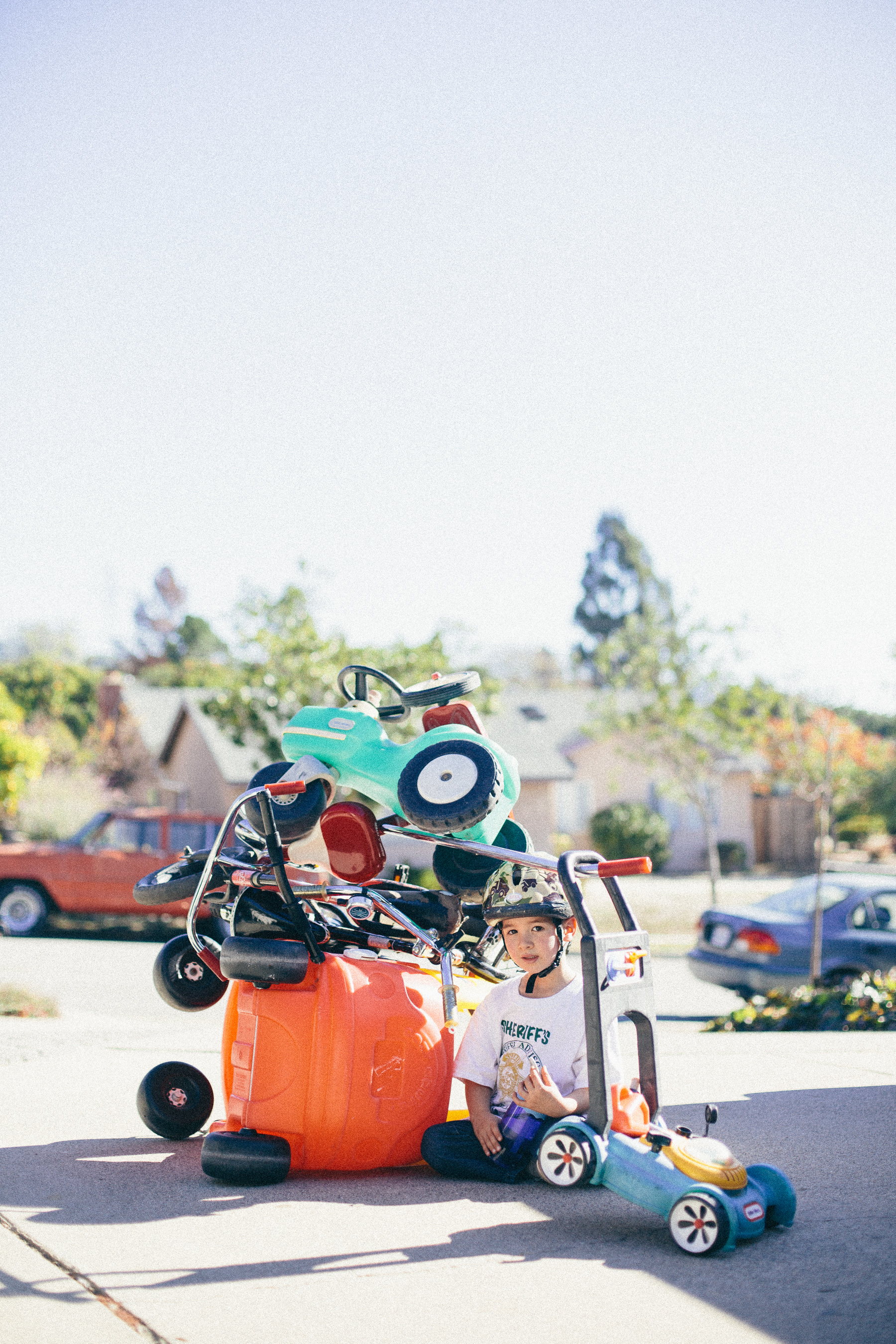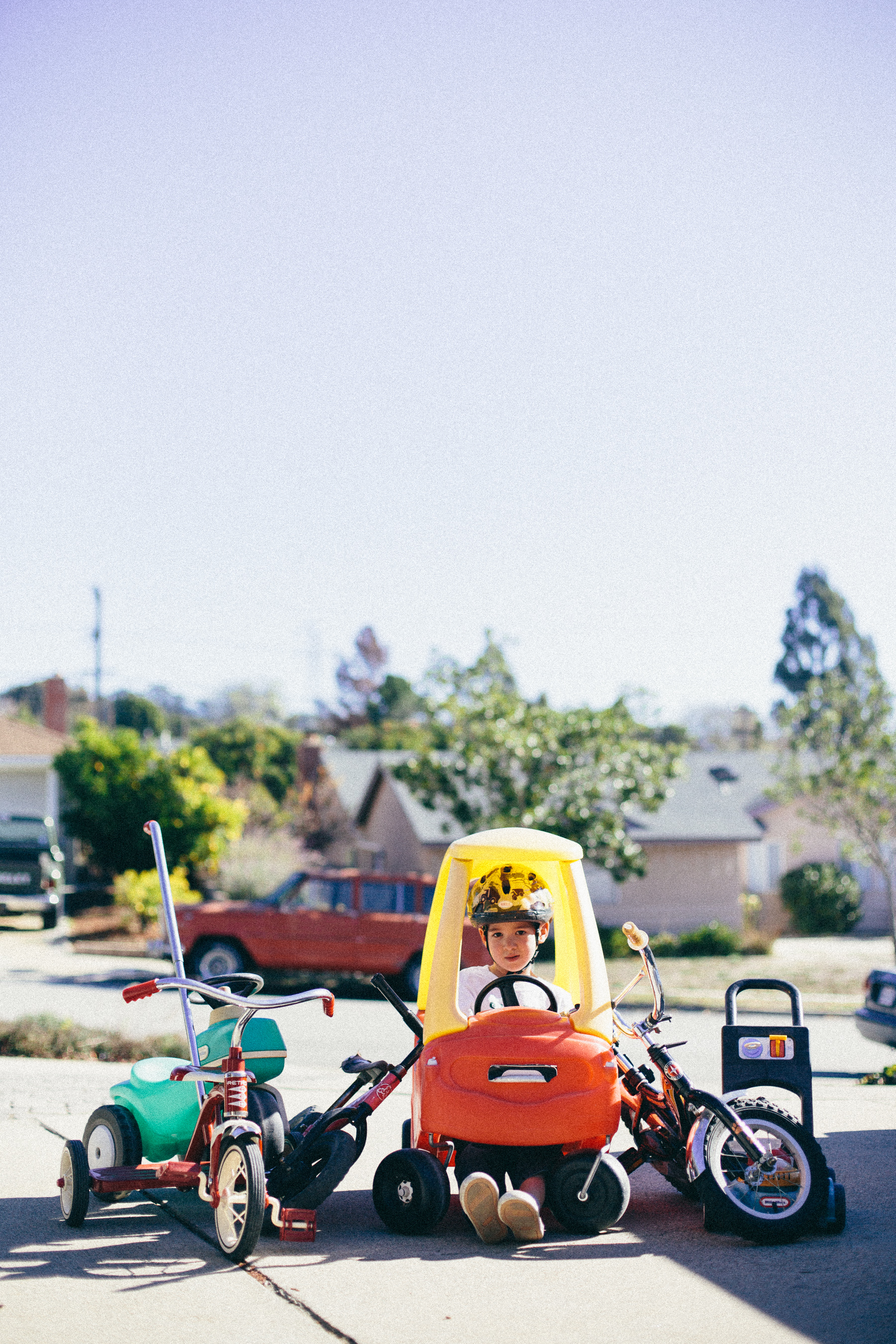 (For more sunny fun, check out pictures from Ian's 4th birthday here!)