When I hear "DIY cookbook", I think of a small spiral bound book with a plethora of casserole recipes, a pseudo-cross-stitched picture on the cover, and mis-matched margins throughout the book. Fun, personal, but clearly do-it-yourself.

A month or so ago, we posted some of the food photos we were commissioned to make for a DIY cookbook. There were also a couple shots of the cookbook.
Savor, the cookbook, blows the classic spiral bound DIY cookbook out of the water (in my humble, very biased opinion).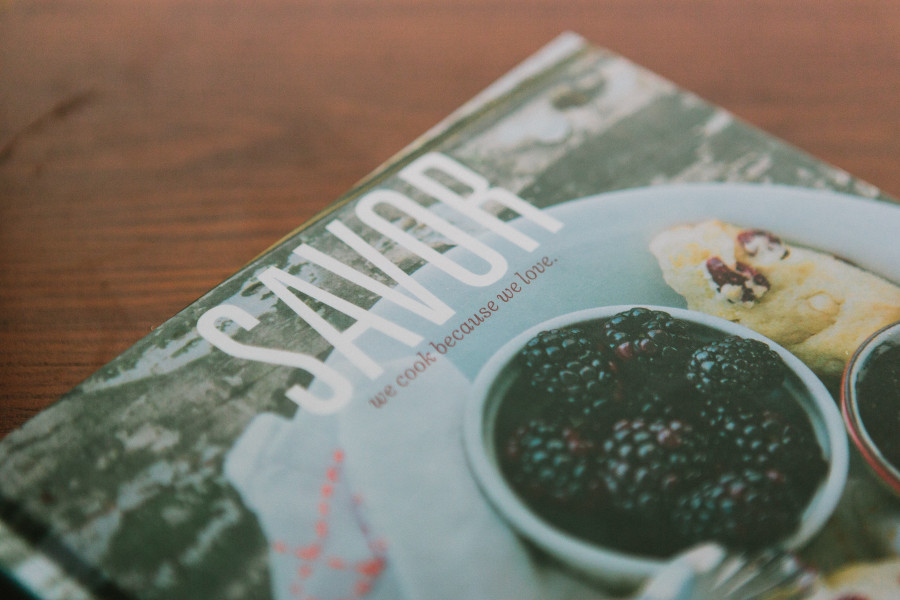 If you missed that post, go check it out now! You can see some tasty & beautiful food, and hear a little more about the creation and meaning behind the book.
We thought it would be fun for you to see more of the actual book. So, Dan made this great little video for you.
Enjoy and let your DIY creative juices start flowing!
Savor: A Cookbook Preview from dan cumberland on Vimeo.